Kirk Cameron Taken Down by Child Stars in Funny or Die Sketch — VIDEO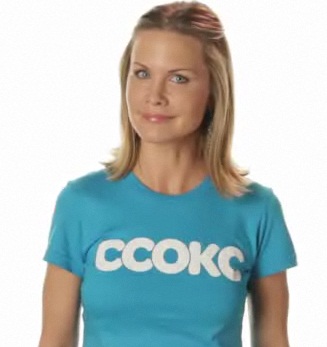 Former child stars get a bad rap. The group is often condemned to the stigmas of mental instability, substance abuse, or just plain stupidity. And, it's all because of a few bad apples — the most notable recent example would be Growing Pains star Kirk Cameron. In light of the Cameron's homophobic tirades, a group of former child actors have gotten together with Funny or Die to create the video, "CCOKC – Child Celebrities Opposing Kirk Cameron," to spread the message of tolerance for homosexuality (and for the child celebrity community).
For anyone who believes strongly in the ideas of love and acceptance, or (more importantly) spent their childhoods crushing on and idolizing their favorite young film and TV stars — like Step by Step's Christine Lakin, The Parent 'Hood's Kenn Michael, or (sigh) Charles in Charge's Josie Davis — this video will make you feel happier than you've been since Chris Parker sang the Babysitting Blues.
Watch the video below to feel good about the world, and to get a quick fix of your childhood sitcom addiction between Netflix rummages.
="text-align:left;font-size:x-small;margin-top:0;width:640px;">
More:
Kirk Cameron's Anti-Gay Rant: Debra Messing, Jesse Tyler Ferguson & More Respond
Kirk Cameron Insists He's Not a Bully: GLAAD Reacts — Exclusive