EXCLUSIVE: Laura Bell Bundy Goes from Broadway to Nashville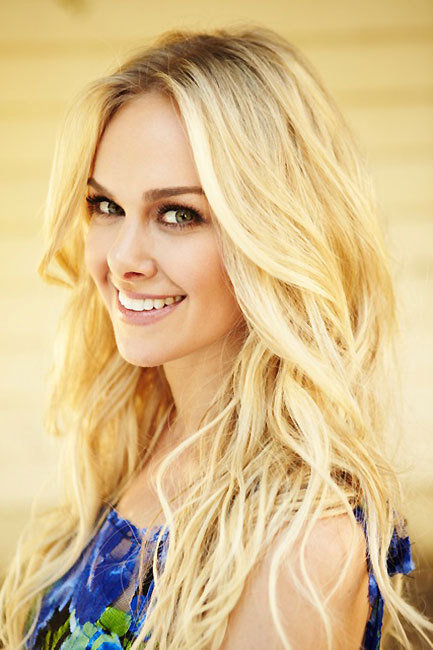 Jeremy Cowart via Big Machine Records
Actress and now country singer Laura Bell Bundy talks Anger Management, Hart of Dixie, growing up in Kentucky, being nominated for a Tony, and being the next big thing in country music. This multi-talented blonde is certainly a bombshell. She's just about to explode.
Congrats on joining the cast of Anger Management alongside Charlie Sheen. Tell us a bit about your character, Dr. Jordan Denby.  
I am truly having a great time doing the show.  Jordan is a high strung, recovering alcoholic, emotionally unstable hot mess, yet she cares about her work and is very conscientious trying desperately to keep it together. She and Charlie go at it a bit and push each other's buttons. The dynamic is a lot of fun.  There are always funny things happening on set…Feels like all I am doing is laughing.
You were the original Elle Woods in Legally Blonde: The Musical, which led to your Tony nomination. How did you feel when you found out you were nominated? 
When I heard that I was nominated I thought for sure I was dreaming, then I thought I might be dead, or that I heard incorrectly. I was silent for about 30 seconds, and then I started jumping around and screaming all alone in my apartment.  When people started calling congratulating me, I finally felt assured I was alive and what I heard was true. 
You are no stranger to accolades. You were recently named part of CMT'S Next Women Of Country. What sets you apart from other country artists?
I believe that every artist must follow their heart and pay attention to what is the most satisfying creatively for them and notice when they feel most inspired. I feel most inspired when I am being original or creating music that is different, it must be bold or so honest that it might reveal too much, that's when you know you are going to connect.  I don't gravitate toward the in between. I never have. It is too safe.  Comfort is suicide as an artist. I think what sets me apart from other country artists right now is that I am exploring the world of beats meeting banjos. 
Your character on Hart of Dixie is a lot of fun. Do you relate to her in any way? Will you continue your role on HOD as you move forward with Anger Management?
I have based Shelby on my mother so, yes, I do relate to her in the way I relate to my mother, who is a total hoot!  She is a high energy, all synapses firing, sweet, driven, determined southern woman. When I play Shelby I often ask myself, "how would Lorna say this? What would mom do in this situation?" Although not as frequently, I am able to still make appearances in Bluebell this upcoming season.
"Two Step," your new single, has done very well. What do you think makes the song so popular? 
People have been line dancing and two-stepping for generations. I think "Two Step" connects because it has a really strong sexy beat and makes you want to move, but also gives people an excuse to dance.
What's next for you? 
When I am not filming, I am making music and writing songs.  I often do concerts around the country and some overseas.  I'm putting out a brand new song Nov 5th called "Kentucky Dirty," the music video being released the following week. I also put out a new mix-tape with my buddy Huff D every month on my website and soundcloud that features popular tunes and my original material. Of course, I will keep doing Cooter County videos. That's my sketch comedy web series: www.cootercounty.com