Levi Johnston's Daughter: Worst Baby Name Ever?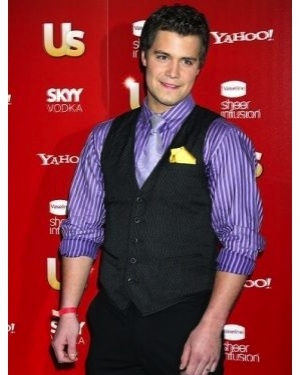 The Palin clan has been out of the news for the past few months, but Levi Johnston isn't ready to give up his spot as the Kevin Federline of the political world. That's the only explanation we can come up with for Levi selecting the silliest baby name ever for his little girl.
The professional babydaddy, who has a three-year-old son with Bristol Palin, recently impregnated his 21-year-old girlfriend Sunny Oglesby. On Inside Editon, Johnston revealed that they've decided to name their daughter Breeze Beretta Johnston. The couple confirmed that it's "Beretta," like the Italian firearm manufacturer, and Johnston explained it's his "favorite shotgun." Oh, and just to make things even classier, Johnston already has "Breeze" tattooed on his right bicep — to match the "Tripp" tattoo on his other arm, of course.
Sometimes when celebrities explain the origin of their outlandish baby names, they seems slightly less ridiculous. For example, Jason Lee's son Pilot Inspektor was named after the song "He's Simple, He's Dumb, He's the Pilot" by the band Grandaddy (I said slightly less ridiculous). Yet, Johnston's explanation only makes things worse. Just because you like an object doesn't mean it makes a good baby name. If that were true, kindergarten classrooms would be filled with kids named Hot Pocket iPhone.
More:
Levi Johnston Has Gotten Another Girl Pregnant: Report
Bristol Palin Discusses Virginity and Chin Surgery on 'Good Morning America'
Levi Johnston Runs For Mayor For Reality Show
[Us]