The 12 Longest Celebrity Marriages in Hollywood
In a world where celebrities are constantly bombarded with paparazzi and where every detail of their life is public information, it seems very difficult for many to keep a long-term relationship. These twelve couples are among some of the most stable and enduring celebrity pairs of our time. They defy the odds by sticking through it and often, by keeping their lives as private as they possibly can.
1. Meryl Streep and Don Gummer: 36 years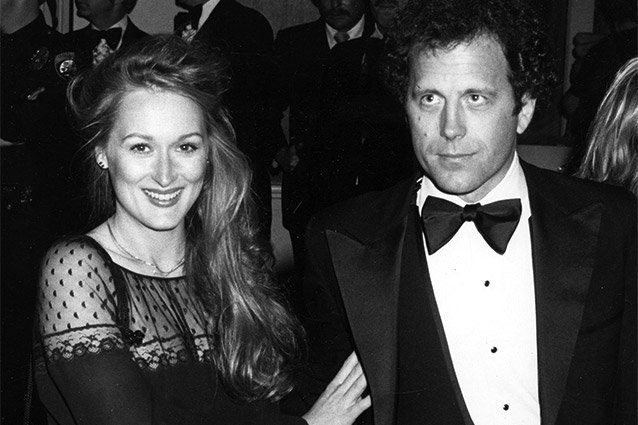 Getty Images
Meryl Streep opted out of marrying someone famous and married this friend of her brother. Because Meryl wanted to keep her marriage out of the spotlight, it is still very impressive how little the world knows about him. The couple have four children together, and when Meryl finally did mention him in her 2012 Oscars' acceptance speech it was adorable. ""I'm going to thank Don because when you thank your husband at the end of the speech they play him out with the music and I want him to know that everything I value most in our lives you've given me," she said.
2. Ozzy Osbourne and Sharon Osbourne: 32 years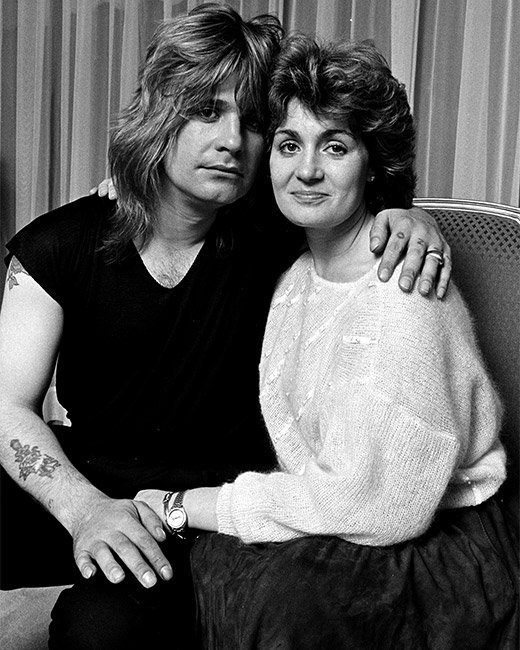 Getty Images/Time & Life Pictures
This couple has had their fair share of ups and downs, but have remained together nonetheless. They met in England when Sharon's father, a music manager and concert producer, managed Black Sabbath, the band Ozzy was the lead singer of. Ozzy was kicked out of the band because of drug abuse and Sharon ended up taking him on as a client. Ozzy continued to struggle with substance abuse and was even arrested for attempting to strangle Sharon while under the influence.
3. Denzel Washington and Pauletta Washington: 31 years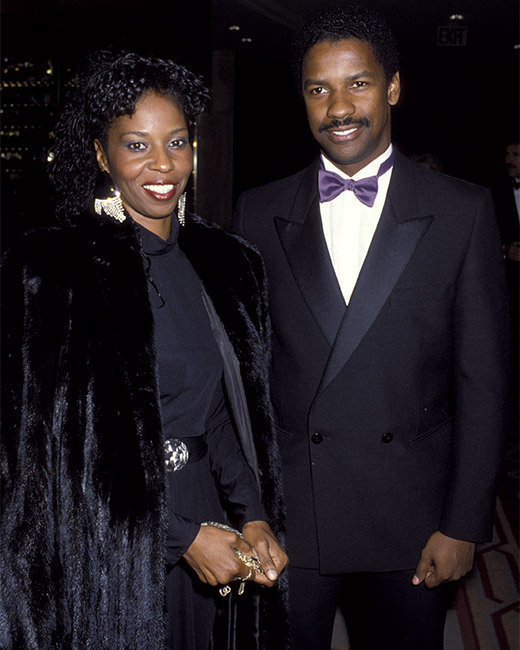 Getty Images/Ron Galella
According to HelloBeautiful, this couple met while co-starring in the film Wilma in 1977. Five years later, they were married and now have four children together. According to the site, Pauletta told Oprah that she fell in love with his personality first.  "I thought he was cute, but I fell in love with his spirit. And then I thought, 'Hmm, not a bad package,'" she said. 
4. Jamie Lee Curtis and Christopher Guest: 29 years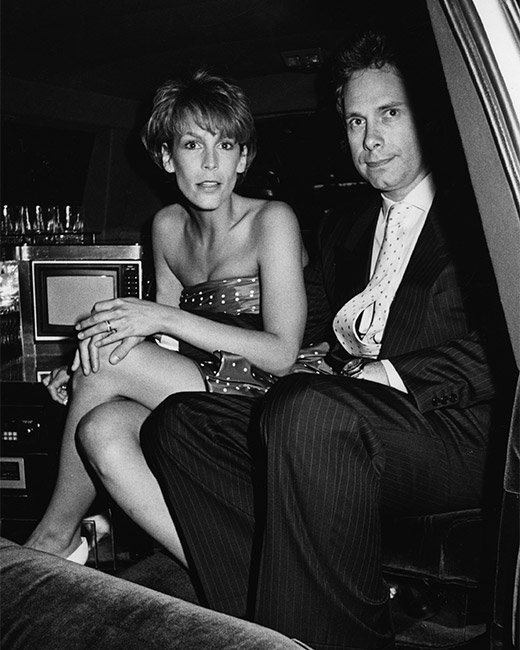 Getty Images/Ron Galella
According to People, Jamie first saw Christopher in a magazine when he was an actor in the spoof The is Spinal Tap. She felt an immediate connection to him. "That's why I developed my smirk—which is why, when I looked at Chris's smirk in the picture, I basically saw myself. I saw a kindred spirit," she says of seeing his photo. Jamie gave him her number through an agent and the two became bicoastal lovers soon after. They married in 1984 and have adopted two kids, Annie and Thomas. 
5. Tom Hanks and Rita Wilson: 26 years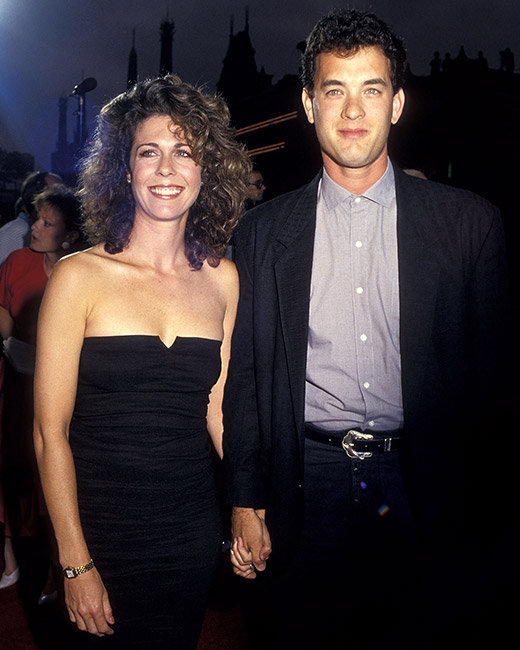 Getty Images/Ron Galella
The pair originally met while Tom was still married to his college sweetheart on the set of ABC sitcom, Blossoming Buddies, when Rita guest starred for an episode. They didn't get together despite the chemistry they both felt, until after Tom's divorce in 1987. In 1988, they married and have since had two children together. "Literally, a wave of — if love is a feeling, or a cellular thing that happens to your body, it went through me, and that's pretty much who he is, and how he's been," Rita said of their relationship to Piers Morgan in 2012. 
6. Kevin Bacon and Kyra Sedgwick: 26 years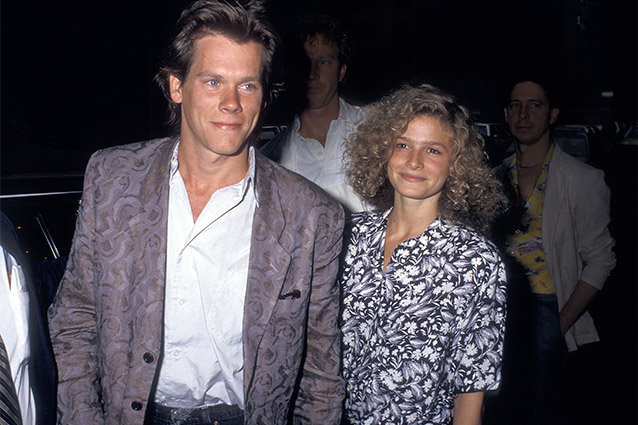 Getty Images/Ron Galella
Interestingly enough, the couple first met when Kyra was 12, at a viewing of a matinee play Kevin starred in. He was 19 at the time and nothing came of the meeting, except Kyra's brother urging her to tell him how much she enjoyed the play. Their relationship started several years later when they worked on the set of Lemon Sky together.
7. Michael J. Fox and Tracy Pollan: 26 years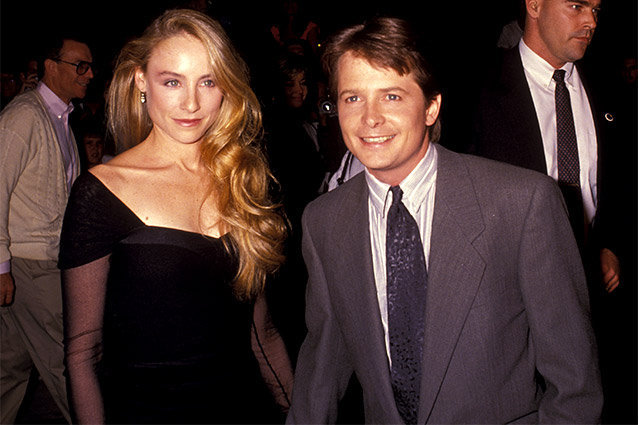 Getty Images/Ron Galella
This pair is especially inspirational as they have continually supported each other through a chronic illness. They met while working on Family Ties in 1985, but didn't start dating until two years later. Early on in their marriage, Michael was diagnosed with Parkinson's disease, but the couple have remained stable. "When we married, we married–and that was it. We were in love then, as we are now, and we planned to stay married," Michael told O Magazine in 2002.
8. John Travolta and Kelly Preston: 23 years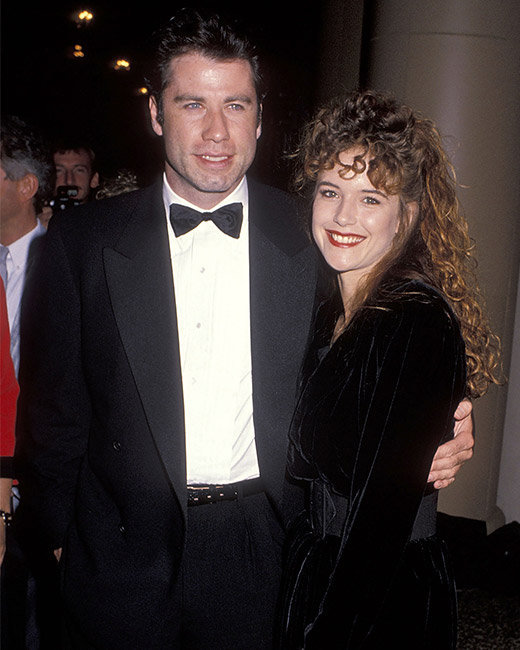 Getty Images/Ron Galella
Despite losing their 16-year-old son, Jett, in 2009, the pair have stayed strong. They first met while filming The Experts, but nothing formed except for a friendship, because Kelly was married at the time. John told Redbook what he thought of her initially: "I had interest in her because even in spite of the trouble that she was having in her marriage, she was willing to stick through tough times with him, which really showed character. I just remember thinking, God, if we're ever single at the same time, I think this is really the one."
9. David Bowie and Iman: 22 years
Getty Images
According to Huffington Post, the rockstar and supermodel fell in love on a blind date in 1990 and were married two years later. The couple are very quiet about their life and their love story, but do have two children, Zulekha (Iman's child from a previous marriage) and Alexandria. Iman told The Independent that though David knew it was love at first sight, she was a little overwhelmed at first.  "I was not ready for a relationship. Definitely, I didn't want to get into a relationship with somebody like him," she said. 
10. Kelly Ripa and Mark Consuelos: 18 years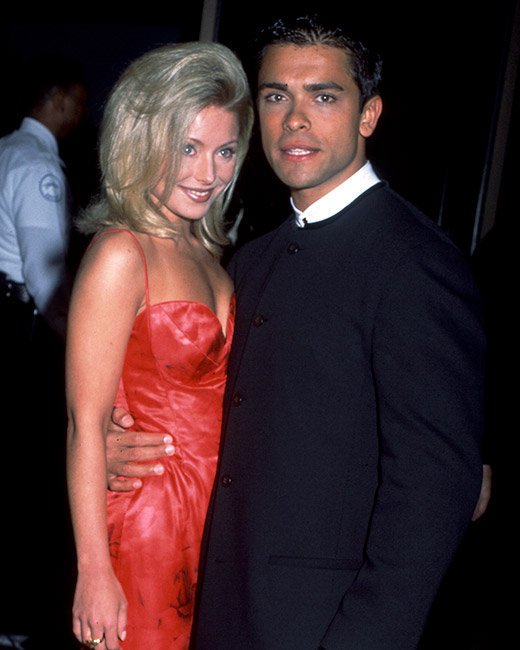 Getty Images/Barry King
This beautiful couple met on the set of All My Children where they were onscreen lovers. According to People, they dated secretly for a year and then eloped in Las Vegas. In fact this photo is from their onscreen marriage, because much of their offscreen romance has been kept secret. "It just happened. The next thing you know, we're married, and then four months later we were pregnant," Consuelos told Redbook. The couple have three children.
11. Hugh Jackman and Deborra-Lee Furness: 18 years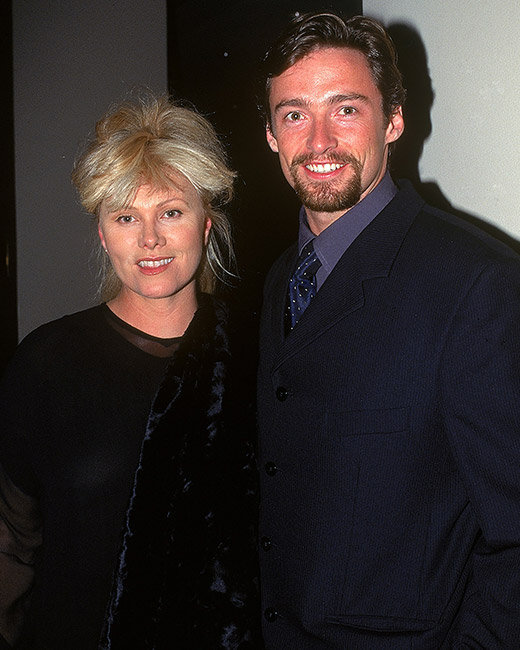 Getty Images/Patrick Riviere
The couple first met in 1995 in Melbourne, Australia on the set of the TV drama Correlli. They both felt initial attraction and though Hugh hesitated to propose, he overcame it and they were married a year later. "I decided, I won't ask her to marry me for six months," Jackman told Town and Country magazine. "Then after four months I thought, that's the most ridiculous rule!" The couple have two children, Oscar and Ava. "It gets better every year," Furness said.
12. Sarah Jessica Parker and Mathew Broderick: 17 years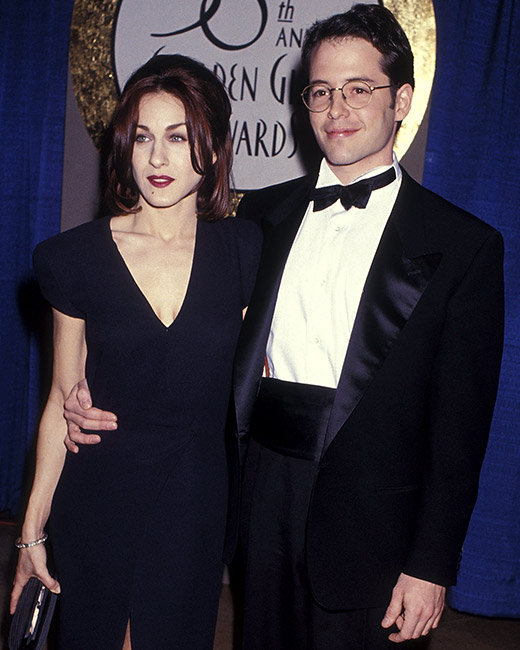 Getty Images/Ron Galella
Another couple that have successfully kept their relationship under wraps, Sarah and Matthew refuse to say much about the secrets to their success. In last year's Harper's Bazaar, Sarah did gush about him shorthly. "There's also the reality of your life," she said. "I love Matthew Broderick. Call me crazy, but I love him. We can only be in the marriage we are. We're very devoted to our family and our lives. I love our life. I love that he's the father of my children, and it's because of him that there's this whole other world that I love."