Looking Back at Election Weekend 2008: Can Pop Culture Predict the President?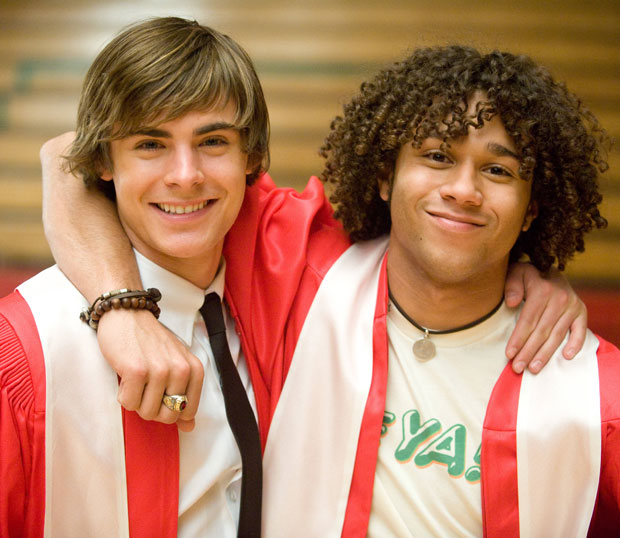 You're one of us. The kind of person who knows the top grossing movies, the highest rated television shows, the chart-topping musicians, and what every spotlight-worthy celebrity is up to at any given time. You're a pop culture junkie. And maybe your friends — the ones who read The Wall Street Journal, who watch CNN, who actually watch political debates for the discourse rather than the potential memes — look down their noses at you, accusing you of wasting you time and mind on such petty nonsense.
But there's something those so-called friends of yours (the ones who don't get your Arrested Development quotes and who can't even name all the step-Kardashians) don't realize. They don't realize that the fate of the world is in your hands.
See, the president is elected by everyday people. People who love our nation's television, its movies, its music, its celebrities. People like you, and like us. And you can poll these people on their thoughts on healthcare, international affairs, abortion, and any other politically charged issue you can think of. But in order to really know what these people are like, what they care about and what they value, you've got to look at what they watch on TV, what they go to the theaters to see, what they listen to, who they idolize.
That's why we're heading back in time (Ghost of Christmas Past style, not Looper style) four years exactly: Sunday, November 2, 2008 — the weekend before the last presidential election, to check in on what people cared about during this memorable era. And maybe by considering what sort of interests led to the election of Barack Obama back then, we can determine if our likes and dislikes of today will lead to the president's reelection, or to the introduction of the Oval Office to Mitt Romney. Check out what we cared so deeply about way back on that first weekend in November back in 2008…
In Movies
High School Musical 3: Senior Year, which was released the previous Friday, Oct. 24, beat out newcomer Zack and Miri Make a Porno with a $15 million gross to top the weekend.
Halloween of 2008 showcased an unsurprising influx of costumes based on the late Heath Ledger's supervillain The Joker from the immensely popular The Dark Knight, which hit theaters in July of '08.
In Television
As is the tradition of the Halloween season, The Simpsons broadcast its 19th annual "Treehouse of Horror" episode, which earned an impressive viewership of 6.2/15 among Adults 18-49, cementing it as the highest rated Simpsons ep in approximately five years, at the time.
In Music
It was the weekend of T.I. — the Georgia-born hip-hop artist topped the Hot 100 charts with two singles. In the No. 1 spot: "Whatever You Like." At No. 2: "Live Your Life."
In Celebrity News
In sad news, Election Day of 2008 (Nov. 4) marked the death of celebrated author and screenwriter Michael Crichton, who is responsible, most famously, for the story and script of Jurassic Park.
Do our interests and values of today match up with those prevalent when we first elected President Barack Obama? What can we determine from the consistencies and the changes that have withstood the past four years? Does the resurgence of superhero culture indicate anything? How about the likes of intense dramas like Homeland, or reality programs like Honey Boo Boo?
You're the pop culture junkie, you tell us!
[Photo Credit: Walt Disney]
More:
Why We Can't Peg President Obama's Pop Culture Persona
Joe Biden Shows How to Find Love While Voting (And Reads Letterman's Top 10)
Want to Buy Bristol Palin's Car? Or These Other Craigslist Gems? Now's Your Chance!

Country Music Association Awards 2012: See the Best-Dressed Stars of the Night (PHOTOS)
(Celebuzz)