'The Louise Log' Whispers Its Way Back for a Third Season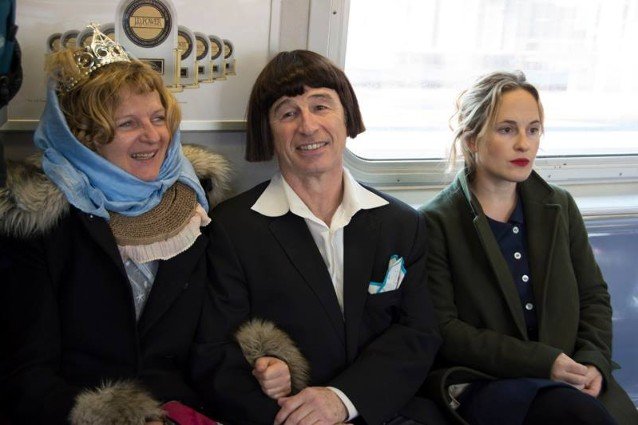 The Louise Log/Facebook
If you haven't acquainted yourself with Anne Flournoy's The Louise Log, it's time to get out from under that comfortable rock and smell the awesomeness. After two lovable seasons, the critically-acclaimed NYC web series managed to raise enough moolah through a successful crowdfunding campaign for a third season, which will consist of approximately ten episodes. Slated to kick off this month, The Louise Log can be watched online every Thursday on its official YouTube channel.
The comedy web series is written by writer/director/producer Flournoy and writer Mordecai Mark Green and originally starred Christine Cook as the caffeine-addicted NYC housewife. Her everyday adventures include dealing with a diva husband, an "inner voice" that just doesn't give up, and life in Greenwich Village. Everyone from Roger Ebert to vagina monologuist Eve Ensler buzzed about the web series, with the latter stating, "The Louise Log is brave, funny, real, deep, clever, poetic, and original. But mainly it is New York. Interior New York. Smart-assed, paralyzing self-analytical neurotic New York. Watch it." L.A. writer/producer Tom Diggs summed up the series in five perfect words: "Woody Allen without the incest." Boom.
The series started out with literally no budget, but after two seasons (34 episodes), the series garnered a cult following and was nominated for a 2013 Shorty Award. For the third season, creator Anne Flournoy decided to change things up a bit by introducing a new Louise. Fans need not worry, though, as the new Louise (played by Morgan Hallett) is just as epic as Cook's original portrayal. "We knew last summer that the original Louise was not returning, that we'd have to recast her and we did," Flournoy said. "But after one day of shooting with the 'new' Louise, it became clear that we needed to re-recast Louise – and on the double. The next day Morgan Hallett walked in the door, a godsend – brilliant, beautiful, generous, and wicked funny."
Head over to The Louise Log's official website to get yourself acquainted with your new favorite webseries and to catch up on past episodes.