Poor Megan Fox Says She Can't Even Use The Bathroom Alone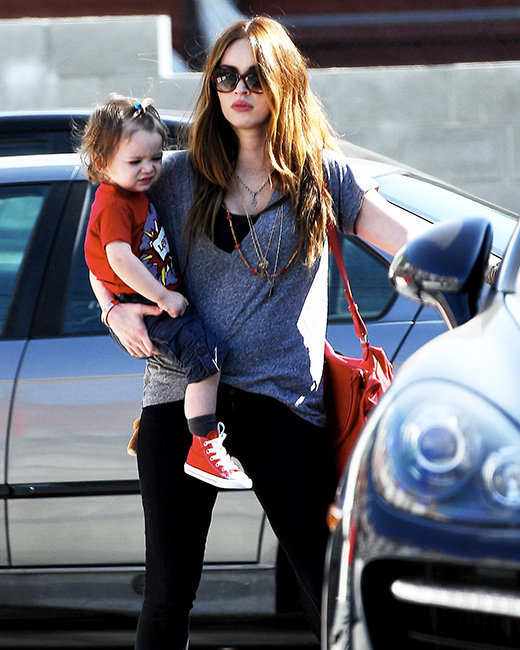 WENN
Lest you think Megan Fox has it easier than non-celebrity moms, here are a few awesome quotes from her recent interview with Chelsea Handler:
"You don't really have a life. You're home a lot. You don't sleep…" 
"You don't even get to poop alone—you have to take the babies with you."
And as far as her date nights with hubby Brian Austin Green? They spent the night in a hotel once, and it was very carefully calculated:
"We did that one time and we made sure I wasn't ovulating because I didn't want to get pregnant again. Sorry! Too much information."
No life, no sleep, no pooping in private? And date nights planned around your ovulation? Megan Fox has officially proven that she's just like the rest of us moms.
Follow @Hollywood_com Follow @shannonmhouston