Melissa Joan Hart Chooses Romney: What, Like We Care?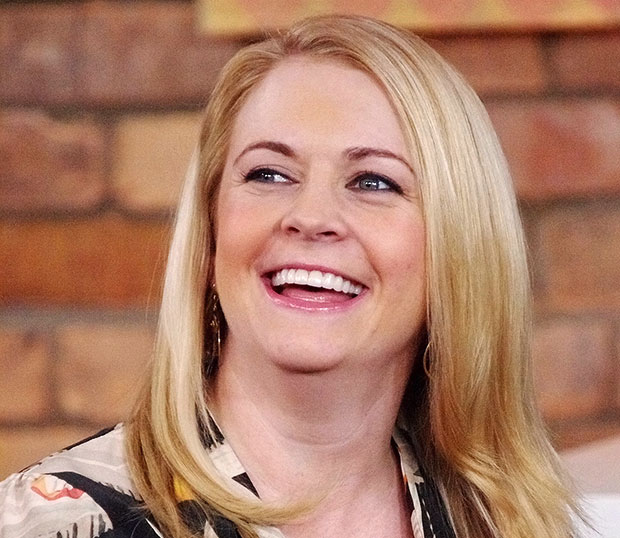 In case you were wondering, Melissa Joan Hart is voting for Mitt Romney. The Melissa and Joey star shared this groundbreaking news on Twitter Monday afternoon. Then, despite her initial pronouncement that she "can't get too political in 140 characters," Hart continued to tweet about politics for the next three hours. Before calling it a night, Hart said, "Ok I'm done! Said my peace and tmrw will decide it. I love to debate but hate to fight. Ultimately I hate it when celebs talk politics! LOL!" It seems as though the irony is lost on her.
Or, maybe Hart has unwittingly raised a valid point. Don't we all hate when celebs talk politics? Isn't the inundation of celebrity endorsements overwhelming in volume and underwhelming in substance? Do we really care that Hilary Duff is going Obama and Lindsay Lohan Romney? Is it important to our lives that Jeff Foxworthy is a Mitt fan and Kal Penn is choosing Barack? Even when huge A-listers proclaim their allegiances (I'm looking at you, Scarlett Johansson and Clint Eastwood) it does little to sway my own beliefs. And, what the heck, I'm just going to say it: If you decide to vote for a certain candidate just because your favorite celebrity has declared his or her support for that person, you hardly deserve to be voting. Think for yourself! (On that note, thank God Justin Bieber is a Canadian.)
Celebrities are people, too. Regular people, just like you and me, who have (for the most part) never worked in politics or diplomacy — UNICEF benefit concerts don't count. Celebrities do not have any additional wisdom or experience when it comes to the political agenda. They are not privy to insider knowledge; they get their information from all the same news sources available to you and me. So, ultimately, why do we care who they are voting for? Curiosity, I guess. But really, their proclamations are no different than the political tirades your more opinionated friends post on Facebook. They don't encourage conversation, they don't enrich the public discourse (things that would actually improve how politics are handled in this country). They are simply bits of self-important jabber that jumble together to create a jarring wall of white noise. 
Nearly 24 hours after Melissa Joan Hart posted her 2012 choice for President of the United States of America, she shared this little gem on Twitter: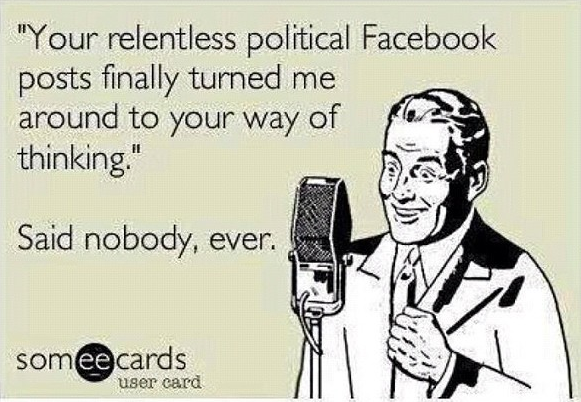 Truer words were never spoken, Mel. Too bad this would have hit home a lot harder if it wasn't proceeded by dozens of posts that hashed out your political beliefs on the most public of platforms. Next time, keep it brief. Or, better yet, keep it to yourself. There's a reason voting is anonymous.
Follow Abbey Stone on Twitter @abbeystone
[Photo Credit: WENN]
More:
The Election in Pop Culture: What Will the Next Four Years Bring?
Presidential Predictions From Poll Analyst Nate Silver To Tuxedo Cat Mr. Nuts
Vote! Reality TV Reminds Us Why Each Vote Matters

Channing Tatum to Be Named Sexiest Man Alive by 'People' (REPORT)
(Celebuzz)