Not Michael Sheen and Rachel McAdams, Too! Why Do Only The Good Couples Split?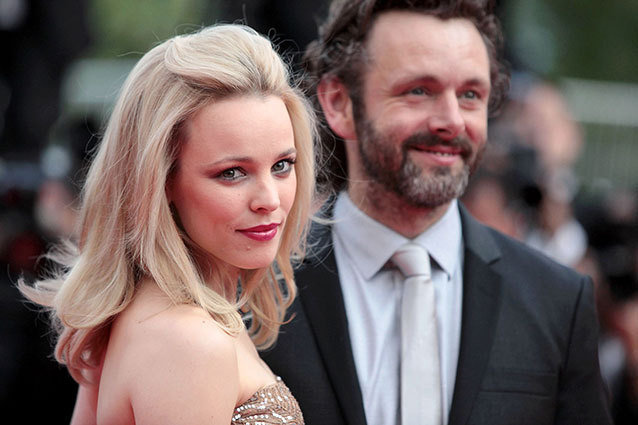 How much pain can our poor hearts take? Less than a week after longtime Hollywood power couple Diane Lane and Josh Brolin filed for divorce, we find that two other beloved sets of coupled stars are calling it quits. First Michelle Williams and Jason Segel ended their fairytale (or so we thought) relationship and now, People confirms that Michael Sheen and Rachel McAdams have called it quits, too. But they were so perfect! As our favorite couples bite the dust, one after the other, it just makes you wonder "Why them and not Rihanna and Chris Brown?"
RELATED: Michelle Williams and Jason Segel Break Up
There's a simple answer here: we hold the good couples up as an ideal of romantic relationships. The reason we love a Michelle Williams dating a Jason Segel is that, for various reasons, that relationship strikes us as real. Put a beautiful screen sweetheart with a beloved goofball and suddenly we have a couple we're happy to see stroll red carpets and dining together in public. Same goes for Sheen and McAdams: her easygoing nature and his devil-may-care attitude mixed with a bit of high brow bravado make us feel like we're witnessing the ideal relationship develop before our eyes.
These relationships are all the good stuff we imagine comes after every happy ending in movie, except it's happening in what we believe is real life. It reality, that "real life" is what plays out in tabloids, but don't tell us that. We're living vicariously over here. Our hearts still flutter with the force of a thousand butterflies every time someone photographs Amy Poehler and her soon-to-be ex-husband Will Arnett playing with their child. Wednesday, the mere mention of the short-lived rumor of Neil Patrick Harris splitting with his longtime love David Burtka (breathe, it's just a silly rumor) triggered migranes in even the most mild celeb culture fans. We live for this, okay?
RELATED: How Do We Process Amy Poehler and Will Arnett's Split?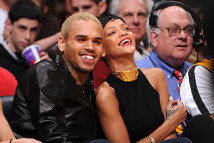 But the first thing that shatters the veil between our version of celebrities' reality and the real thing is a break up.  The one-two punch is the reminder that for every couple we love to love (from Jon Hamm and Jennifer Westfelt, to Beyonce and Jay-Z, and even Kim Kardashian and Kanye West) there's a couple we can't wait to break up and leave our headlines, front pages, and magazine covers forever. Rihanna and Chris Brown's sadly continuing relationship, Kristen Stewart and Robert Pattinson's maddening on-and-off romance, Heidi Montag and Spencer Pratt's eternal (and desperate) quest for fame, and even Ryan Gosling's never-ending relationship with hope-dasher Eva Mendes rip a hole in our happy little Hollywood picture. And that wound is never more sensitive than when not only do these nightmare couples stay firmly attached at the hip as one of the good ones goes down the drain. 
How are we supposed to maintain the buzz obtained by living vicariously through these beautiful strangers? Well, we can remember one very important thing: With the exception of Gosling and Mendes, these bad news couples are made up of folks who are magnets for this sort of attention. Rihanna continually makes decisions that make us want to hug her, tell her to knock it off, and set her back on the right path and Brown is nothing short of a mess (and that's us going easy on the guy). Montag and Pratt are two reality survivors so distorted by their time on The Hills that they need each other to subsist. The "are-they-aren't-they" saga of the Twilight lovers irks us, but Stewart is a wet blanket and Pattinson is a wimp (albeit a handsome one): they deserve each other. Let's not let these couplings ruin our starry-eyed notions of love under the limelight. 
Still, the breakups of the wonderful ones and the never-ending sagas of the folks we can't stand is something we've just got to live with. Just remember, at the end of every breakup and the outset of every string of stories about the aforementioned awful couples there is one very important silver linging: if life and love are this tumultuous in Hollywood, then the rest of us must be doing alright. 
Follow Kelsea on Twitter @KelseaStahler
[Photo Credit: FameFlyNet; Andrew D. Bernstein NBAE via Getty Images] 
---
From Our Partners:


25 Most Scandalous Celeb Twitpics (Vh1)


33 Child Stars: Where Are They Now? (Celebuzz)