Miley Cyrus Uses VMAs Win to Open Talks About Homeless Teenagers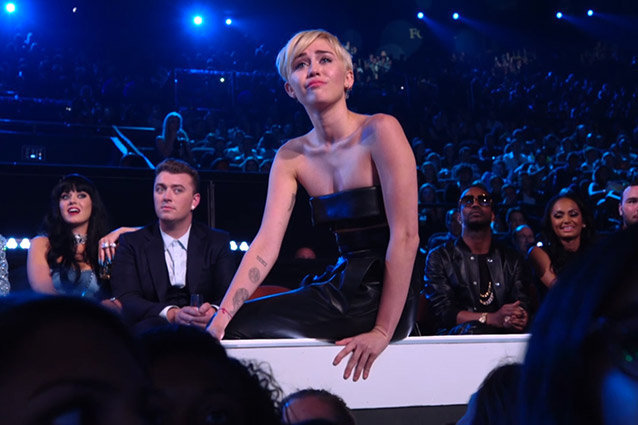 MTV
Miley Cyrus' public image is a particularly temperamental one. We have seen her evolve from puerile child star to an irreverent but admirable purveyor of Sammy Davis Jr's "Gotta be me!" mentality. But once she solidified herself as the sort of artist who'd perform a debacle like we saw at last year's VMAs, we didn't expect there to be much room for recovery. But Cyrus declined the spotlight this year, opting to use the opportunity of her Video of the Year Award victory (for "Wrecking Ball") as a platform to open conversation on something rather sincere.
Accepting the award on behalf of Cyrus was a young man named Jesse who proclaimed himself to be one of the 1.6 million homeless American teenagers for whom Cyrus is angling to raise awareness and funding. At one point in his rather touching speech, Jesse directed fans to Cyrus' Facebook page, where they will find a link to the charitable organization My Friend's Place. You can donate here.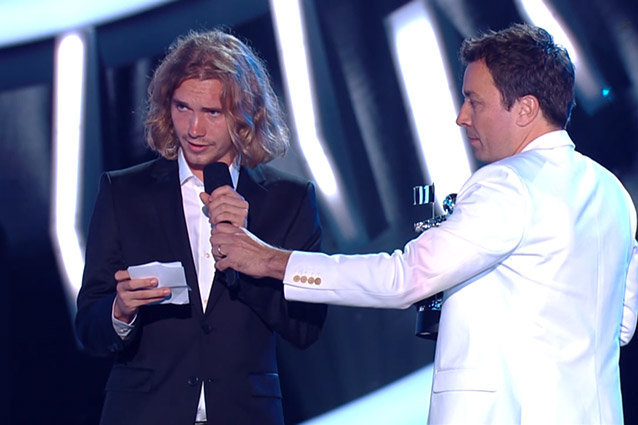 MTV
Considering the image perpetrated by Cyrus just one year ago, it was particularly impressive to see her use the VMAs to broadcast awareness for a subject of such gravity, and furthermore for a widespread problem that hardly gets high profile attention. Surely some cynical viewers will begrudge Cyrus for her center-stage tearful looks, calling the whole thing a ploy for attention and a PR move, but we're inclined to give the 21-year-old pop star credit. We expected her to go the routes of vain and outrageous, she instead did something benevolent and potentially quite helpful.