Mindy Kaling's Birthday Swag Will Make You Jealous
Mindy Kaling is officially celebrating her 35th birthday in style — the day's not even over yet, and she's already Instagram'd tons of pics of her birthday haul. Let's take a look at her newfound swag: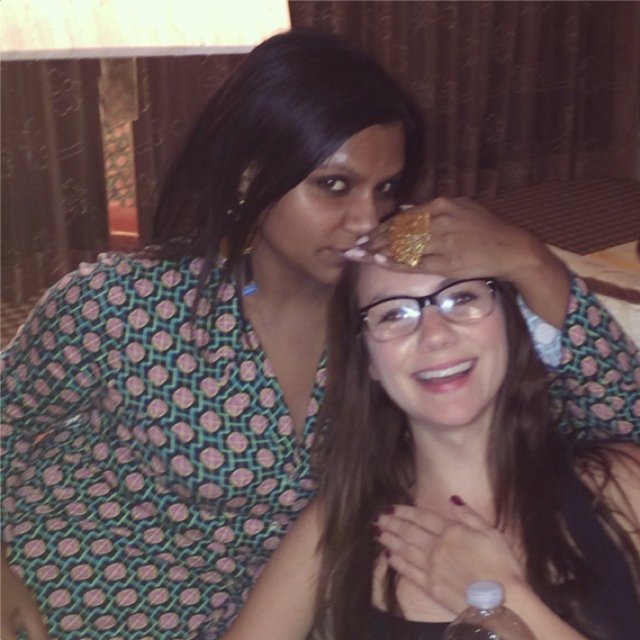 Instagram/mindykaling
Here's a pic of her showing off her new bling — a fun ring and earrings courtesy of The Mindy Project staff writer Tracey Wigfield (it would seem that most of TMP's writers are in Las Vegas right now, and they've been getting both work and play in, especially where Mindy's birthday is involved).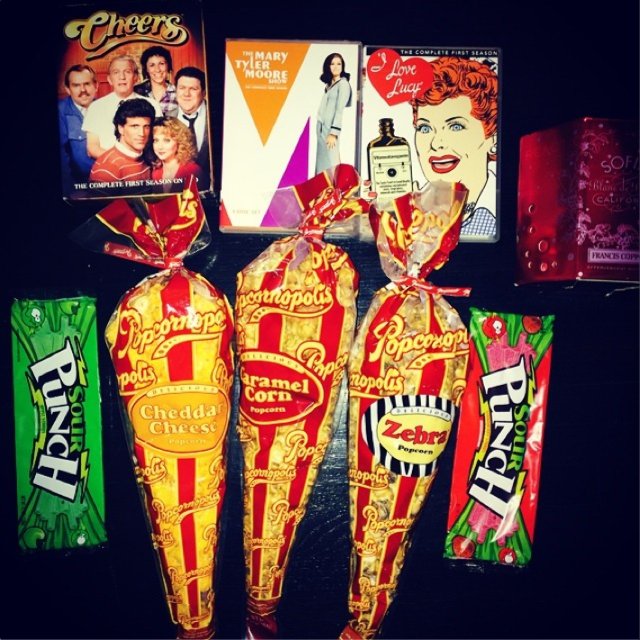 Instagram/mindykaling
Her assistant gifted her this delightful "stay in and watch TV" kit. Yum.
Instagram/mindykaling
Then, she got this adorable (albeit creepy) clutch from Fox — she jokes, "Thank you Rupert Murdoch, who I'm sure chose this personally."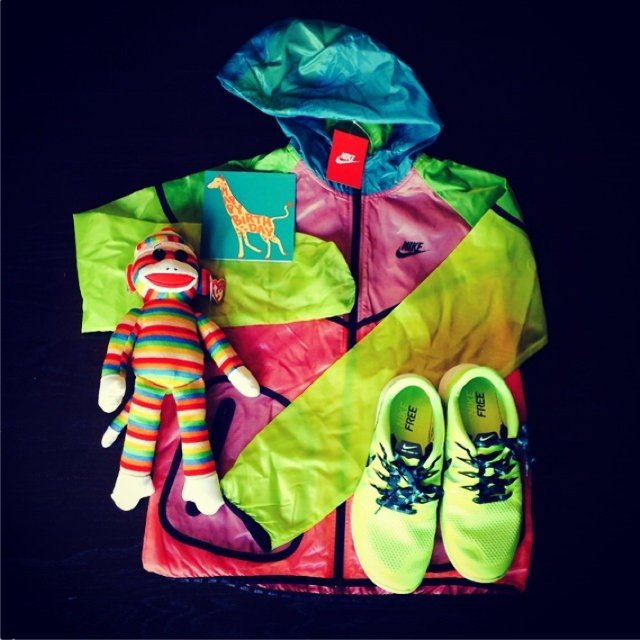 Instagram/mindykaling
Another gift from one of her fellow TMP writers, Jeremy Bronson. Customed-designed chartreuse Nikes, a windbreaker that practically glows in the dark, and a rainbow sock monkey? Yes, please!
We're glad you're celebrating in style, Mindy!