Mag Madness: We've Got Your Monthly Magazines…Covered!
Perusing and judging the covers of magazines is a time-honored tradition, a national pastime for waiting-in-the-line-at-the-store enthusiasts. Look at this person! Look at that ridiculous headline! Can I really please my man by doing that with my mouth and some string? Plus, more questions that plague the world of the over-attentives in all of us. 
RELATED: Kim & Kanye's Naked Magazine Cover May Traumatize Their Child
We here at Hollywood.com decided: Hey, we can't be the only ones that think this way, right? So we're bringing 'em to you, monthly: a round-up of the best, worst, most ridiculous, and most awesome magazine covers to come out each month. Because everyone needs a little bit of judgement time. We're all critics, after all. Click through to check out the good, bad, and the deliriously photoshopped images that force their ideals into your brain on a regular basis.
GALLERY: March Magazine Madness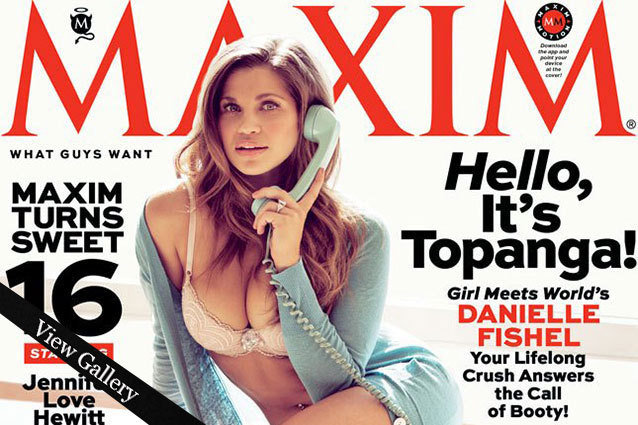 Magazines sure do love themselves some sexy (and even the occasional — gasp! — sophisticated) ladies, eh?
Follow Alicia on Twitter @alicialutes
[Photo Credit: Maxim]
---
You Might Also Like:


15 Oscar-Winning Nude Scenes


Young Jack Black Is Totally Unrecognizable