The Most Exciting Albums To Look Out For In January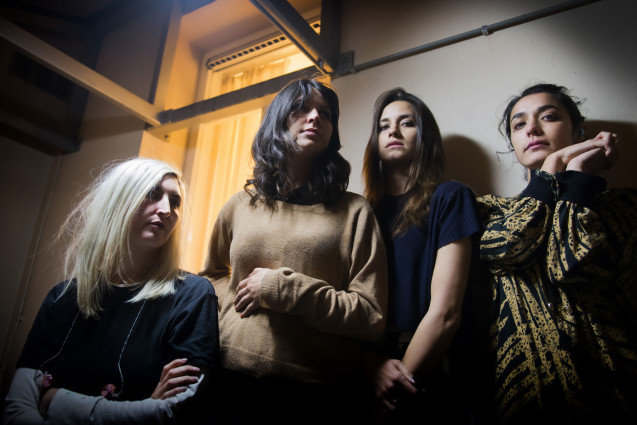 Dimitri Hakke/Getty
While January's release schedule this year remains as quiet as ever, there are still at least a handful of new albums which have the potential to banish those post-Christmas blues. Here's a look at five of the most exciting.
Bruce Springsteen – High Hopes (Jan. 13)
The first big album of 2014, High Hopes is an intriguing collection of outtakes, cover versions and reinterpretations which sees The Boss tackle everything from protopunk duo Suicide's "Dream Baby Dream" to his very own "The Ghost Of Tom Joad" with a little help from The E Street Band and Rage Against The Machine's Tom Morello.
Mogwai – Rave Tapes (Jan. 20)
Fresh from creating the soundtrack to critically-acclaimed French zombie drama The Returned, Scottish quintet Mogwai return to the day job with an intriguing eighth studio effort which, as its name suggests, throws some electronics into their typically atmospheric post-rock mix.
Sophie Ellis-Bextor – Wanderlust (Jan. 20)
Hoping to capitalise on her surprisingly successful run on Strictly Come Dancing, Victoria Beckham's one-time arch nemesis ditches the glittery electro-pop of her previous four albums and instead opts for an elegant chamber-pop sound on a cleverly-timed reinvention overseen by under-rated singer-songwriter Ed Harcourt.
Warpaint – Warpaint (Jan. 20)
The Los Angeles quartet have certainly taken their time since releasing their stunning debut, The Fool, back in 2010. But the presence of producer Flood and visionary music video director Chris Cunningham and a typically slow-burning but ultimately hypnotic lead single, "Love Is To Die," suggests that the wait will be worth it.
You Me At Six – Cavalier Youth (Jan. 27)
Following their first ever headline US tour and a support slot on Paramore's Australian tour, the UK's premier emo-rockers will be hoping to build on their international profile with a fourth record produced by Neal Avron (Fall Out Boy, Kings Of Leon).