Bands (and Bieber) Gone Bad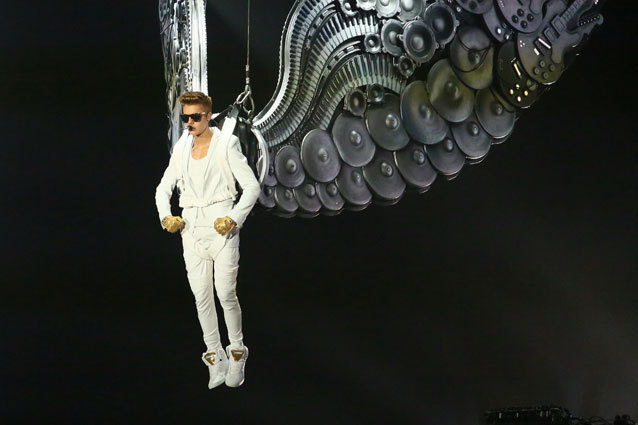 WENN
Mumford & Sons
Mandolin-toting folk band Mumford & Sons fist-bumped their way out of the soft, fuzzy place in our hearts, getting kicked out of an Atlanta strip club last week. Maybe the Grammy went to their heads?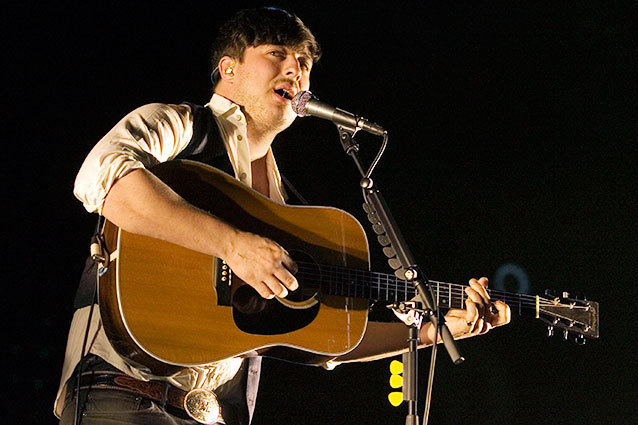 Peter Kaminski/WENN
Hanson
Oh, how the wholesome teeny-poppers have fallen. Watch, as Taylor Hanson cusses out a heckling fan – sorry, "b***h" – mid-croon.
Keane
Back in 2006, fans of the nicest band in rock were shocked as moonfaced posh boy and Keane frontman Tom Chaplin confessed publicly to bingeing on rubbish TV, cocaine and – fittingly – after-dinner standby: port. There's hope for good boys everywhere, though: he's since swapped the hard stuff for golf.
Justin Bieber
No roundup of nice boys gone bad would be complete without a Bieber shout-out. So what's the Bieb done to push his chipmunked-faced Canadian background further into the shadows of our minds now? Bieber wore all black (and shades inside) to play crotch-grabbing hype man to Floyd Mayweather at the Vegas Alvarez fight, alongside fellow Cash Money pottymouth, Lil Wayne. Curioser and curioser…
We guess this means our hopes for our tweenaged sisters lie in the so-far, so-good One Direction?
More:
What Was Up With The Dog In 'Breaking Bad''s 'Ozymandius' Episode?
One Direction's Harry Styles Vs. Teen Nip-Slip
MMM-Pop: Taylor Hanson Gears Up For Baby No.5.
---
From Our Partners:


40 Most Revealing See-Through Red Carpet Looks (Vh1)


15 Stars Share Secrets of their Sex Lives (Celebuzz)