10 Music Videos Where Women Kick Butt
Taylor Swift's "Bad Blood" music video recently made headlines for being feminist and highlighting so many strong women we love. But the interesting thing is so many music videos have come before it that did the same thing. To celebrate more awesome women doing their thing, here are 10 music videos where women kick butt!
1. "Toxic" by Britney Spears
Zomba Recording LLC/Tumblr
Who can forget this number? Britney starts off as a flight attendant with a secret mission to get a hold of a toxic poison to kill a very handsome man. Her moves are killer, as well as the story.
2. "Keeps Getting Better" by Christina Aguilera
RCA Records/Tumblr
Although society likes to push that women should be sugary sweet no matter what, this diva is letting you know that's not happening. This music video shows all the sides of femininity. Some are rougher than others.
3. "Love Is A Battlefield" by Pat Benatar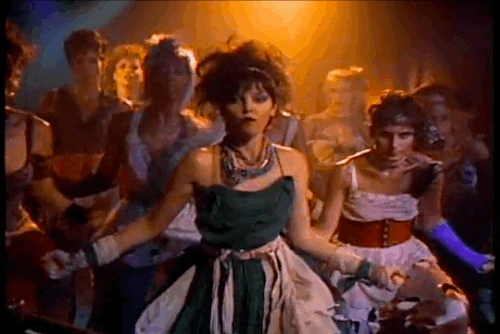 Giphy
This video shows Pat and many woman fighting off a creepy guy trying to sexually harass a woman by dancing and drink throwing. It's very '80s and very awesome.
4. "Run the World (Girls)" by Beyoncé
Columbia Records/Giphy
Sorry boys, but it's not a man's world. The Queen rode in on her horse to tell everyone that girls rule the world. We wouldn't mess with her either. Her dance army looks fierce.
5. "I Luh Ya Papi" by Jennifer Lopez
Vevo/Tumblr
The intro of this one says it all. The ideas for most music videos are sexist and offensive. Women are not people, but something to gawk at. Finally we get a video that flips the script and has hundreds of half naked guys in the background for no reason.
6. "Before He Cheats" by Carrie Underwood
19 Recordings Limited/Tumblr
Ever been cheated on? Well this music video is for you! The singer gets payback on her cheating boyfriend's truck. The song kind of has an awesome message: let me do the next girl a favor and make sure this never happens again.
7. "Roar" by Katy Perry
Vevo/Tumblr
This video shows Katy Perry wandering through the jungle learning how to survive by herself in the wilderness. She practically becomes a tiger herself, which is the complete opposite fate of the man who also walked away from their plane crash. You go, girl!
8. "Girl In A Country Song" by Maddie & Tae
2014 Republic Records/Tumblr
Objectification of women happen in all genres of music. These two girls took it on when it comes to country and had men basically play every girl in a country music video. They'e rocking daisy dukes, country boots, and shaking their money maker.
9. "Bad Blood" by Taylor Swift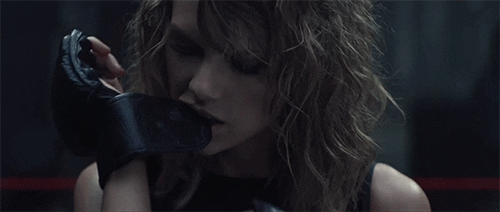 Vevo/Giphy
This music video made waves for it's enormous amount of cameos. All of the ladies are experts in kicking butt, and they all train for the big face off between Taylor Swift and Selena Gomez. We can't help put cheer for all of our favorite women in one video!
10. "Bust Your Windows" by Jazmine Sullivan 
Tumblr
After finding someone else's underwear in her home, the singer decides to take her revenge. Weirdly enough she doesn't go after his car in the video, but she destroys many material things he loves, and looks amazing while doing it!
RELATED: Our 12 Favorite Moments From Taylor Swift's "Bad Blood" Video