Ne-Yo and Cher Lloyd Dish on Their Tasty Tune, 'It's All Good'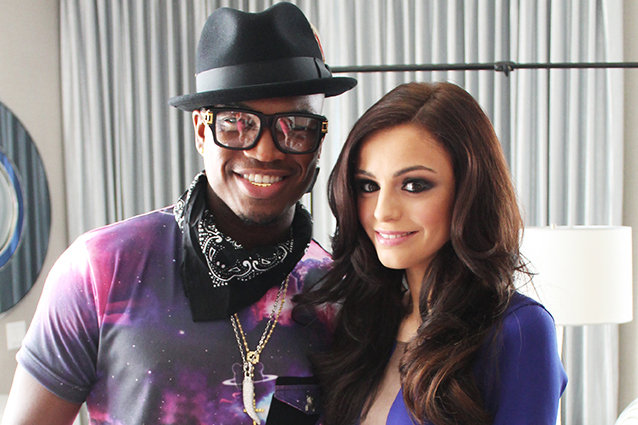 When the news first broke that a fruit pop company was asking for people of the Internet to submit ideas for a song that would eventually be written by Cher Lloyd and Ne-Yo, we had a lot of questions. To start, since when do desserts and musicians team up? And why Lloyd and Ne-Yo — were their names pulled randomly from a hat?What would happen if someone submitted "long hair, don't care" as a prompt and the two musicians really wrote a song inspired by an Amanda Bynes tweet? But in the end, frozen fruit pops are yummy and so are summer jams (just for your ears), so I guess we get it.
It all started in March, when Fruttare called for fans to submit song ideas for British X Factor contestant Cher Lloyd and R&B star Ne-Yo. Giving anyone with Internet access the opportunity to tweet, Instagram, and leave comments on Facebook for the two artists at first sounds like a recipe for opening the floodgates to crazy, but as Lloyd told Hollywood.com, "It allowed fans to be very open and fun," even though both musicians anticipated some stupidity.
The untraditional muse proved to make songwriting easier. Ne-Yo says of the experience, "Normally when writing you have to pull inspiration from somewhere, you have to kind of figure it out for yourself, but this one was pretty much paint by the numbers."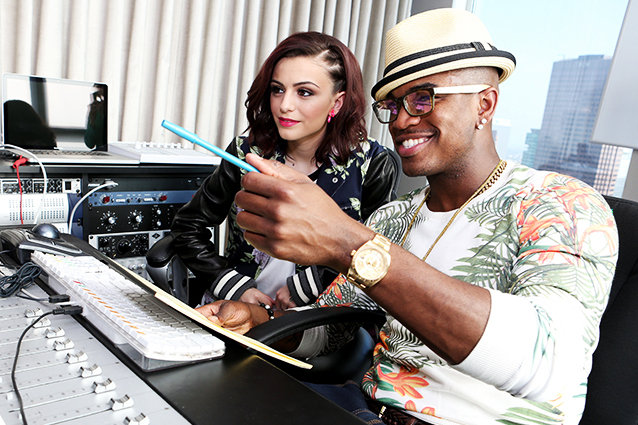 Once song ideas came in, the duo had to work out scheduling to actually put the song together. While they mostly collaborated in person, they had to work a bit on their own as well, to which Lloyd adds that she is "just an email away!"
The ultimate result, "It's All Good," is the first socially created song and, just like its delicious inspiration, it's a sweet, bright tune perfect for summer. Right now, the song is available via the Fruttare Facebook page, iHeartRadio, and below.
Come September, Lloyd will be making her first trip to Ne-Yo's hometown of Las Vegas (where he promises to "show her the ropes") to perform the tune at the iHeartRadio Festival. Until then, we're just waiting on the next food-sponsored tune, Sexy Cat Pizza. Kanye, you got this one?
Follow Hollywood.com on Twitter @Hollywood_com 
More:
Miley Cyrus' "We Can't Stop" Video By the Numbers  
Kanye West Channels 'American Psycho' in 'Yeezus' Promo  
Mariah Carey Announces New Album Title  
---
From Our Partners


Stars Pose Naked for 'Allure' (Celebuzz)


20 Grisliest TV Deaths of 2012-2013 (Vulture)