Nicholas Sparks' Mega-Mansion: See The House That Ryan Gosling Built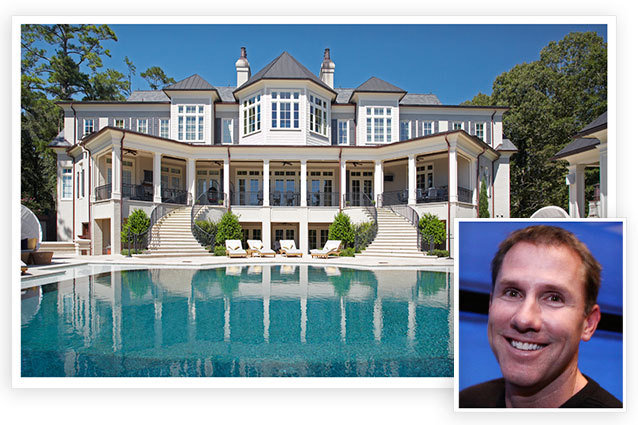 Nicholas Sparks has made millions of fans writing books-turned-movies like The Notebook, Dear John, and The Lucky One. His films have drawn some of Hollywood's hottest actors, including Ryan Gosling, Channing Tatum, and Zac Efron, and have earned more than $600 million worldwide. 
And he's apparently earned more than a couple of dollars for it, too. 
Evidence? Behold the 47-year-old author's 24,000-square-foot, waterfront mansion on the banks of New Bern, North Carolina, featured in February's Coastal Living magazine.
RELATED: Safe Haven Trailer Is Every Nicholas Sparks Movie
Critics can tease Sparks — whose latest book-to-film Safe Haven hits theaters on February 14 — all they want about his sometimes-cheesy writing style and earnest characters. But you've got to give the guy credit.
Who ever said that romance is dead hasn't seen that double staircase. 
[Photo credit: Coastal Living, Wenn]

---
From Our Partners:

Young Han Solo Movie: Dave Franco to Star? (Moviefone)