Nora Ephron, Writer and Director, Dies of Cancer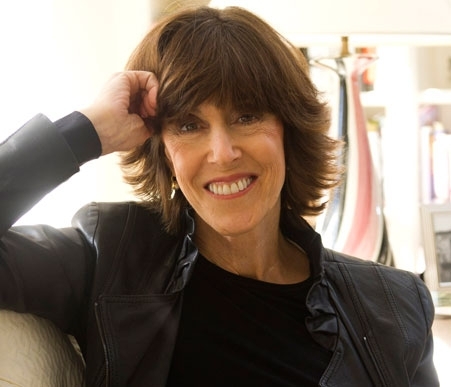 Nora Ephron is notoriously responsible for that most famous of fake orgasm scenes, where Meg Ryan oohs and ahhs to the crowd's delight in When Harry Met Sally. There was often the same response to the movies Ephron wrote and directed, but the difference is that the admiration was never fake. Today that famous feminist voice was silenced. Ephron passed away today from cancer, Hollywood.com has confirmed. She was 71.
Ephron started her career as a journalist and comedic essayist, contributing essays to a number of prominent publications such as New York, Esquire, and the New York Times Magazine. She was writing about women during a time when their voices were being heard for the first time, and brought humor and insight to to a difficult situation. These essays were collected in a number of popular books, starting with Wallflower at the Orgy. In 2006 her last collection, I Feel Bad About My Neck: And Other Reflections on Being a Woman, debuted at the top of the New York Times bestseller list.
In 1976 she married Watergate reporter Carl Bernstein, but she divorced him three years later. Ephron began writing for television in the late '70s then movies in the early '80s, starting with the acclaimed drama Silkwood, which earned Ephron her first Academy Award nomination.
What followed was a surprisingly diverse and fantastic career, with nary a creative miss on her IMDb page (well, except for maybe Bewitched). She wrote and directed romantic comedy classics like Sleepless in Seattle, You've Got Mail, and Julie & Julia, and wrote When Harry Met Sally, Heartburn (based on her marriage to Bernstein), and Silkwood. What separated Ephron from her counterparts was not only her distinct sense of humor, but the way that she could create original, complex female characters and put them in traditional movies without making them seem simple or pandering. In the process she became one of the most powerful women in Hollywood, working with only the best actresses. Her name on a project was a hallmark of the quality that she brought to all of her work.
Everyone who has longed for lost love, fallen in love with her best friend, or reached for a Kleenex during the climax of a romantic movie loves Nora Ephron, and with very good reason. The saddest part of her illness is that it cut short a career that was vital and interesting up until the very end.
She is survived by her husband of 20 years — writer Nicholas Pileggi — and her two sons. Ephron's distinct point of view will definitely be missed. Plenty of people will be missing her, our collective lost love.
Follow Brian Moylan on Twitter @BrianJMoylan