Phyllis Diller, Comedian, Dies at Age 95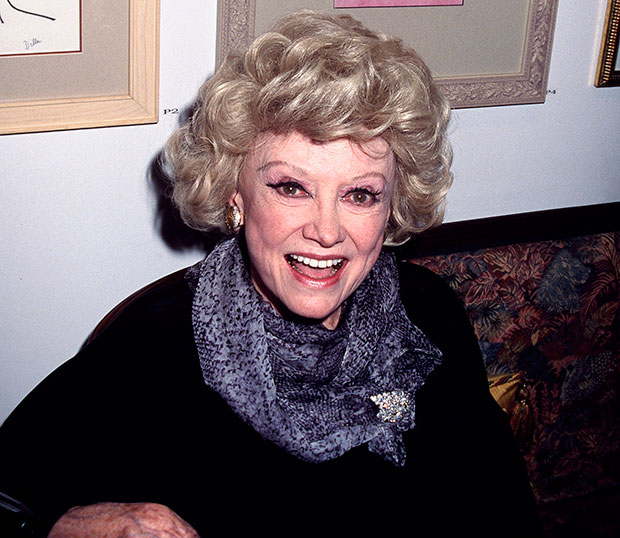 Comedienne and actress Phyllis Diller died today, August 20, at the age of 95 in her home in Los Angeles, California. TMZ reports that Diller had recently suffered an injury to the hip and wrist and had been in hospice care at her home.
Diller is often cited as a pioneer of comedy, helping establish women in Hollywood as legitimate stand-up talent. The comedienne got her start in radio in the '50s, before leveraging the appearances into television spots and a full touring career. During the '60s, Diller starred alongside Bob Hope in 23 television specials and three films. The partnership helped Diller earn a spot on Hope's USO tour during the Vietnam War — a hot ticket for any comic, male or female. In 1966 she starred in The Phyllis Diller Show, and while the show only lasted 30 episodes, Diller continued to draw audiences with numerous TV and movie guest star roles.
Diller's stand-up career never slowed down. Later in life, she continued cracking jokes and lending her voice to a number of animated films (the younger crowd may remember her as the Queen in Pixar's A Bug's Life). As a testament to her impact on the world of comedy, Diller was a regular guest on a handful of talk shows and specials, including Make 'Em Laugh: The Funny Business of America, which noted her as one of the most important figures in the history of the stand-up art.
[Photo Credit: WENN.com]
More: