Unhappy Hour: Justin Bieber's Meltdown Begins and 11 Other Reasons to Drink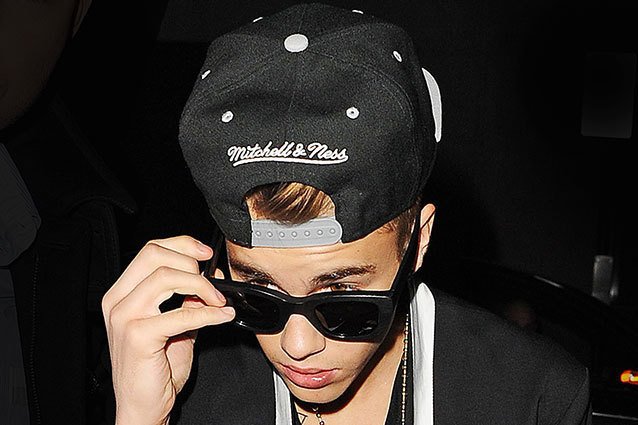 Each week, Hollywood gives us something to whine about, and the week of March 4 was no different. We could make a drinking game out of this week, but that would be too dangerous. Instead, we'll stick to the usual formula: varying levels of alcoholic respite depending on how bothersome the week's issues are. Is your biggest complaint this week a flimsy one? How about a light cocktail to take the edge off? Got a real bone to pick with a celeb or entertainment entity this week? Go ahead, grab a drink that'll put hair on your chest. Here are the week's entertainment stories that are forcing us to seek a bubbly or boozy refuge. And maybe an idea or two about how you should wash them down.
Chill Out With a Glass of Wine
Justin Bieber's Meltdown Has Officially Begun: Hey, we all knew it was coming. After collapsing onstage during a concert and being rushed to the hospital, Bieber then leapt from his car to "beat the f***" out of papparazzi. This was all following his worst birthday ever, too. Are we really supposed to feel bad for the uber-famous, uber-successful pop superstar?
Topanga Strips Down: The Boy Meets World star set out to prove that the '90s are still hot. Danielle Fishel, mission accomplished. 
Shia LaBeouf Is Shockingly Buff: … but still not hot. We can't figure out why, but serious kudos to those abs and pecs, LaBeouf. You've been holding out on us!
Will Smith Made Up a New Accent: …and we have no idea what it's supposed to be. The rest of the new trailer for After Earth looks pretty cool, though. 
Take It Up a Notch: Pop The Champagne
The Glass Ceiling Still Exists In Hollywood: Only three women are directing big, blockbuster movies this year. So much for today being International Women's Day, huh?
George Lucas is Opening an Art Museum: He's trying to prove that Star Wars is highbrow, more highbrow than a museum about actual history. 
Vivienne Westwood Hates Michelle Obama's Style: Famed fashion designer Vivienne Westwood thinks the FLOTUS has "dreadful" style. We're pretty sure she is completely alone in that argument. 
Louis C.K. Hates His Own Promo: The trailer for his upcoming HBO comedy special, Oh My God, is all about how much he hates his own trailer. But isn't that why we love him?
Classiness Is Overrated, Where's the Tequila?
Joy Behar Is Leaving The View: After 16 and a half years, the daytime talk show is losing one of its core members. Who should replace her? But before you start to panic: Elisabeth Hasselbeck is still sticking around. Consolation prize?
Sesame Street Lied to Us! Turns out, The Count can't actually count. What else has PBS been hiding from us?
Holly Madison Gives Birth to My Little Pony: Trying to outdo other star's weird baby names, the Playboy Bunny named her newborn daughter Rainbow Aurora. Don't these celebs know how much their kids will be teased on the playground?
Terrence Howard Has No Filter: The Dead Man Down star loves to say the most ridiculous things. His most recent TMI moment: professing his love for Oprah's "tig ol' bitties." Thanks for sharing?
Follow Sydney on Twitter: @SydneyBucksbaum
[Photo Credit: Splash News]
---
From Our Partners:


40 Most Revealing See-Through Red Carpet Looks (Vh1)


15 Stars Share Secrets of their Sex Lives (Celebuzz)