Unhappy Hour: Lil Wayne Death Hoax, 'Veronica Mars' Backlash and 9 More Reasons to Drink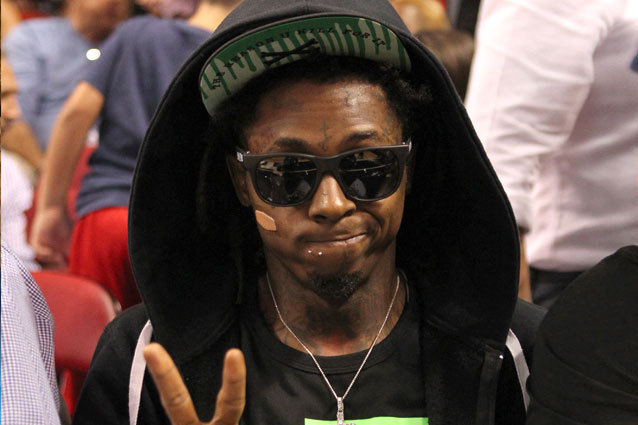 Each week, Hollywood gives us something to whine about, and the week of March 11 was no different. We could make a drinking game out of this week, but that would be too dangerous. Instead, we'll stick to the usual formula: varying levels of alcoholic respite depending on how bothersome the week's issues are. Is your biggest complaint this week a flimsy one? How about a light cocktail to take the edge off? Got a real bone to pick with a celeb or entertainment entity this week? Go ahead, grab a drink that'll put hair on your chest. Here are the week's entertainment stories that are forcing us to seek a bubbly or boozy refuge. And maybe an idea or two about how you should wash them down.
Take a Break With a Brewski
The Great Gastby Just Lost Its Swag: Apparently, Jay-Z isn't actually scoring the movie.
Julianne Hough and Ryan Seacrest are Kaput: But it's been two years! That's practically a common law marriage in Hollywood.
Bret Michaels is Blind: Or something. Dude, this is not Eva Longoria.
We've Spent Way Too Much Time Wondering About Miley Cyrus Getting Married: When it comes to former teen stars and their relationships (and possible breakups) let's just stick with Hakunah Matata, okay?
Get Laid Back With a Sidecar
Carnival Cruise Lines, Just Stop: You are the Fung Wah of cruises, only with more poop.
People Are Pissed About the Veronica Mars Movie: How dare fans pay for the movie they've been begging for when the star is a "millionaire"? 
And Now Every Old TV Show Wants to Copy Veronica Mars: Look, it was cool and revolutionary when Rob Thomas do it. The moment has passed, go home, Pushing Daisies.
Someone FIRED a Sweet Little Corgi: And all because his cute, little face was too dumb to come when Helen Mirren called him. What about the cuddly factor, Helen? Huh? What about the part where he's an adorable little butterball?
Screw It. Bring Me Your Finest Scotch, Garçon
Timberweek is Over: (Inconsolable weeping)
Charlie Sheen, Still the Worst: How did he respond to his daughter being bullied almost a year ago? By bullying the nine-year-old girl and flinging (okay, sending via Twitter followers, but still) feces at the school. 
Someone Has a Whole Lot of Us Believing Lil Wayne Was on His Death Bed: And that someone was outdone by Twitter. Twitter won over old fashioned (tabloid) journalism. 
Follow Kelsea on Twitter @KelseaStahler
[Photo Credit: David Santiago/Getty Images]
---
You Might Also Like:


Topanga's Revealing Lingerie Shoot: Hello '90s!


Stars Who Have Lost Roles For Being Too Hot (Celebuzz)