5 Quentin Tarantino Cameos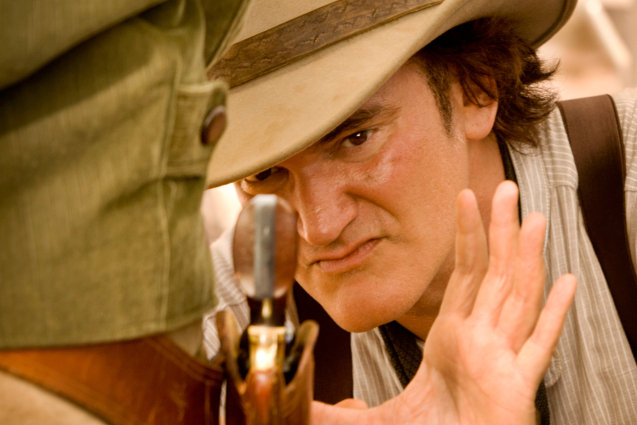 The Weinstein Company
Even Quentin Tarantino, the king of celluloid cool, can't resist photobombing his cult classics from time to time.  He hijacks the opening scene in Reservoir Dogs as Mr. Brown, waxing lyrical about pop culture as usual (Madonna's "Like A Virgin," in this instance). He gets shot in the head not long after (but he DIES in a car crash, if any geeks want to get technical about it).
In Pulp Fiction, a yuppiefied suburbanite Tarantino helps the not-so-smooth criminals dispose of an inconvenient body, but he's no hard man: his main concern is not getting busted by his wife.
Tarantino snags himself a cameo as a rape-minded soldier in Robert Rodriguez's half of their shared joint Grindhouse. Previously, Rodriguez let him run rampant with a self-penned, three-minute urine joke in Desperado.
It doesn't always work out. Tarantino's recent turn as an Australian miner in Django Unchained gets dishonorable mention for the heinous (and possibly ironic, of course) accent. But leave the guy alone already! Isn't the fact that he gets blown up by his own dynamite punishment enough?
More:
Top 5 Celebrity Comebacks
12 Iconic Movie Roles Actors Turned Down
'Django Unchained': Tarantino in the Wild West
---
From Our Partners:


40 Most Revealing See-Through Red Carpet Looks (Vh1)


15 Stars Share Secrets of their Sex Lives (Celebuzz)