Rafael Nadal Drops Out of the Olympics: This Sucks!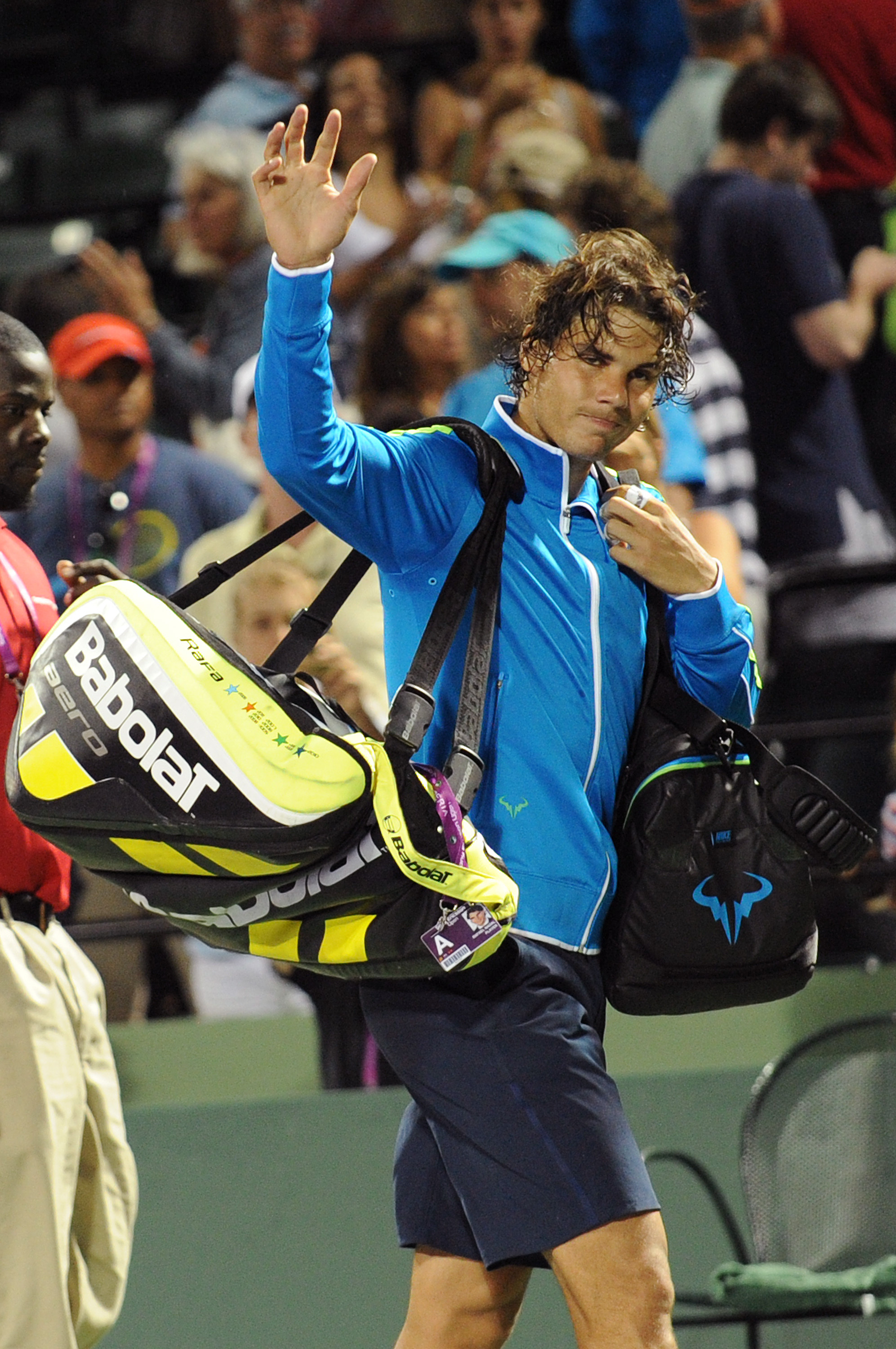 Tennis fans, prepare for your world to shatter after you read this statement: RAFAEL NADAL HAS DROPPED OUT OF THE OLYMPICS! Yes, you read it correctly. The 26-year-old superstar broke this extremely disappointing news on Thursday. "I am not in condition to compete in the London Olympics and therefore will not travel as planned with the Spanish delegation to take part in the Games," Rafa said in a statement, according to ESPN.com.
While he may not have been on the United States' team — he was part of Spain's squad — Nadal no doubt has tons of American supporters. And for his fans, this is just a huge let down, especially when we thought he was going to set a new record. After winning the singles gold medal at the Beijing Olympics in 2008, Nadal could have had a shot at being the first Olympian to ever win consecutive gold medals in the singles category — but now, that's not going to happen.
While Nadal does not describe a specific injury as his reason for stepping down, he has not played since he lost to Lukas Rosol (yeah, that was a sucky day) in the second round at Wimbledon last month. But at least he stepped down with good intentions. "I have to think about my companions, I can't be selfish and I have to think of what's best for Spanish sport, especially tennis and Spanish players, and give fellow sportsmen with better preparation the chance to compete," he said. "I tried to hurry my preparations and training to the very last minute, but it was not to be."
Nadal, who is currently still ranked as the number three player in the world by the Association of Tennis Professionals, was also set to carry the Spanish flag at the opening ceremony in London. Nadal added: "[This] is one of the saddest days of my career as one of my biggest ambitions, that of being Spain's flag bearer in the opening ceremony of the Games in London, cannot be. You can imagine how difficult it was to take this decision."
Boo! Why did this have to happen?!
[Photo Credit: Wenn.com]
More:
Khloe Kardashian: Lamar Odom Is Training for the Olympics