10 Reasons Why Prince George Needs Royal Baby #2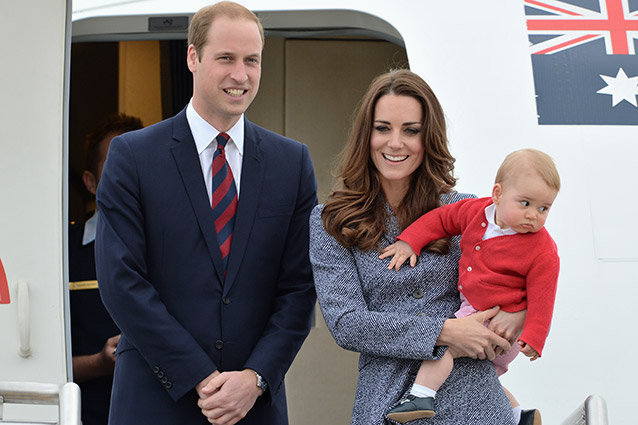 Splash News
This morning it was announced that Kate Middleton and Prince William, the Duke and Duchess of Cambridge, are expecting Royal Baby #2! We could not be any happier for them than we are right now. Prince George is our favorite member of the Royal Family, but we think being an only child can carries a particular burden. He needs a sibling! Someone for him to pass on his legacy on to. A brother or a sister (please be a sister, please) that he can teach all of his wisdom too.
Like, how to accept a gift like royalty:
Prince George has perfected the art of kindly telling people to back off:
He needs to show someone how to feign interest as well as him:
He's going to have to teach his baby sibling how to wave when they're a day old:
Who else is Prince George supposed to discuss his mother's magical hair with than his baby sib?
He must do his duty to his country and show his sibling how to be as enthusiastic as possible:
He needs help putting their daddy in his place:
GIPHY
Even their mom might need a talking to:
GIPHY
A little sibling can help him put the peasants down:
He's the king of playtime right now, but without a sibling, he has no one to steal toys from and get away with it:
Congratulations to the happy family! We're very excited to hear more news about Royal Baby #2 as this pregnancy progresses. 
thehuffingtonpost.tumblr.com