Richard Griffiths, Harry Potter's Uncle Vernon, Dies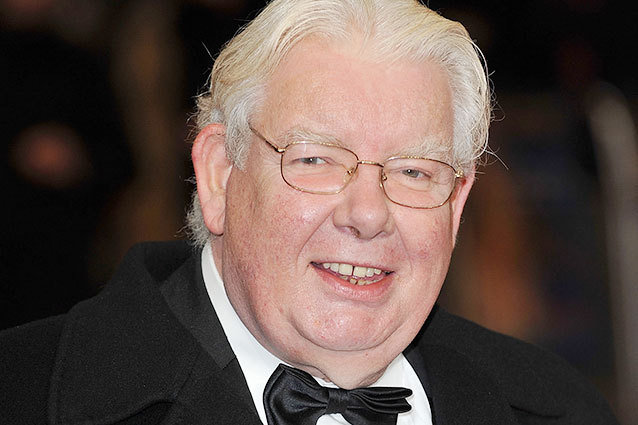 While his blockbuster role of Harry Potter's dastardly Uncle Vernon is sure to earn a few boos and hisses (a testament to his villainous performance), the world will long be cheering for Richard Griffiths, the beloved British character actor who has delighted film and television audiences since the 1970s and '80s. Tragically, Griffiths is reported by the Associated Press to have passed away on Thursday due to complications following heart surgery at age 65.
Advancing far beyond the one-off television roles in the mid-'70s that launched his career, Griffiths has made his mark on blockbuster franchises, critical favorites, and cult classics alike. While his recent years have branded him most recognizable as J.K. Rowling's Vernon Durnsley, or Pirates of the Caribbean: On Stranger Tides' King George, fans will recall Griffiths from his earlier work — most of all, perhaps, from his major role in the bizarre black comedy Withnail & I, in which he played the titular character's uncle Monty.
RELATED: Kristen Bell and Dax Shepard Welcome Baby Girl
Following this turn, and a slew of smaller parts in big productions (Gandhi, Superman II, Chariots of Fire), Griffiths went on to establish himself as a formidable character actor. He impressed audiences throughout the '90s with his turns in Naked Gun II: The Smell of Fear (in which he played a wheelchair-bound villain), Tim Burton's Sleepy Hollow, and the comedy crime series Pie in the Sky.
Recent years have seen Griffiths lead the dramatic comedy The History Boys as an impassioned and unorthodox school-teacher. The part earned him a Tony for Best Actor forthe stage version of the show and a BAFTA nomination for the screen adaptation. Recently, Griffiths appeared in the smaller but scene-stealing part as a train station patron with an unruly gaggle of puppies in Martin Scorsese's Hugo .
Griffiths is survived by his wife Heather.
Follow Michael Arbeiter on Twitter @MichaelArbeiter
[Photo Credit: Ferdaus Shamim/WireImage]
---
You Might Also Like:


15 Oscar-Winning Nude Scenes


10 Insane 'Star Wars' Moments You Didn't Notice