Ricki Lake Ran Away & Got Married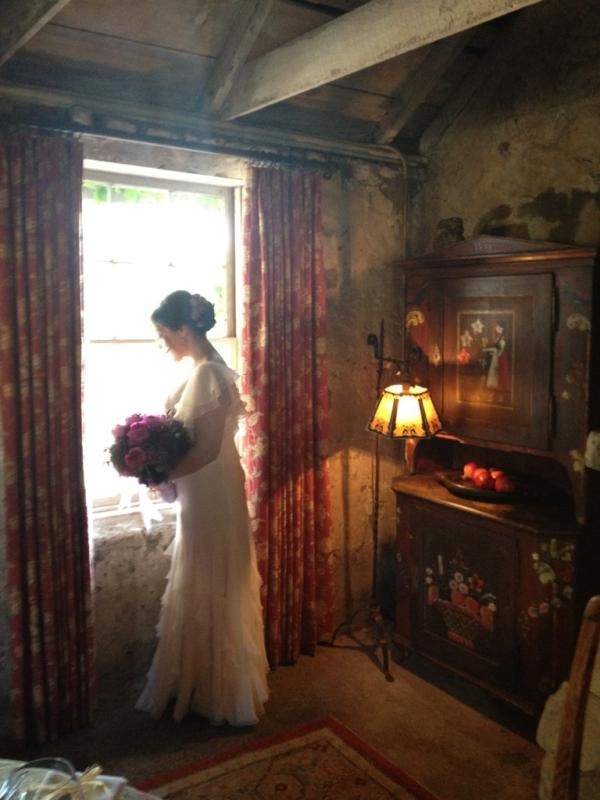 Just as she did back on Corny Collins' dance floor, Ricki Lake has found love. The actress/talk show host, 43, eloped with her fiancée Christian Evans, 40, on Sunday. The ceremony took place in an undisclosed location in Southern California.
Lake is overjoyed about this particularly romantic development. "Yup. This is me…. Sadie Sadie married lady. 🙂 🙂 Love is in the air. Xo" she tweeted on Tuesday, along with a pic. "It's official, and I am so happy!"
"It was a beautiful moment I will never forget," Lake also tells People. "I wasn't anxious or nervous. I was really relaxed and excited. I didn't think it would happen at this point in my life. We just clicked. It just feels [Christian] was the right one all along."
This is Lake's second marriage. Her nine year marriage to Robert Sussman ended in divorce in 2003. Lake and Sussman have two children: Milo, 15, and Owen, 10.
More:
Actress Ricki Lake Is Engaged!
Ricki Lake Has Lost 8.5 Inches From DWTS
Natalie Portman's Secret Marriage Confirmed: Other Stars Who Wed Under the Radar
[People]