Sarah Michelle Gellar Calls Robin Williams 'The Father I Had Always Dreamed Of Having'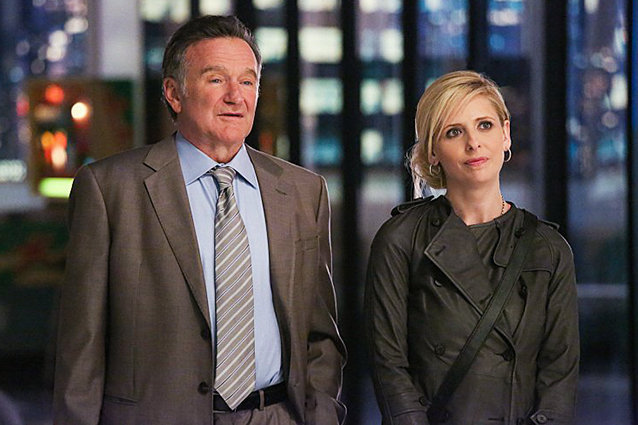 CBS
Fans the world over and all of Hollywood is in mourning today—and shall be for some time—over the shocking loss of Robin Williams. Yesterday Sarah Michelle Gellar, who starred alongside the beloved comedian (and played his daughter) in The Crazy Ones, simply shared a lovely photo collage on Twitter. Today she has issued a statement through her representative, in which she loving calls Williams "the Father I had always dreamed of having":
This is without question, the hardest few words I have ever tried to write. My life is a better place because I knew Robin Williams. To my children he was "Uncle Robin," to everyone he worked with, he was the best boss anyone had ever known, and to me he was not just an inspiration but he was the Father I had always dreamed of having. There are not enough adjectives to describe the light he was, to anyone that ever had the pleasure to meet him. I will miss him everyday, but I know the memory of him will live on. And to his family, I thank them for letting us know him and seeing the joy they brought him.
Us Crazy Ones love you.
God, grant me the serenity to accept the things I cannot change, the courage to change the things I can, and the wisdom to know the difference.