Taylor Swift + Kitten = MAXIMUM TWEE LEVEL REACHED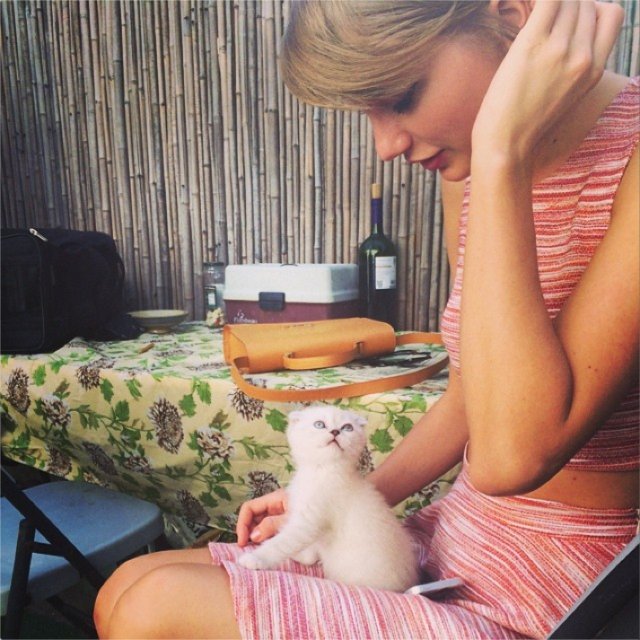 Instagram/taylorswift
Taylor Swift here has been in the gossip mags for a different reason lately — rather than the high-profile/drama-filled boyfriends of old, we've been seeing her out and about with equally high-profile/decidedly less drama-filled girlfriends. 
Her roster of friends (which includes Lena Dunham, Lorde, and Cara Delevingne, to name a few) is enviable, to say the least: she's got about everything a girl could ask for — she leaves the gym perfectly coiffed (and dressed like this), she bakes cookies with Olympian Gracie Gold, she roadtrips with supermodel Karlie Kloss, and now… well, meet her newest (and soon to be most famous) friend — a kitten who just happens to be named Olivia Benson. 
Ms. Benson is white, fluffy, tiny, and above all, adorable. You're killing us, Taylor: killing us with cuteness!