Terrence Howard is a Fan of Oprah's 'Tig ol' Bitties'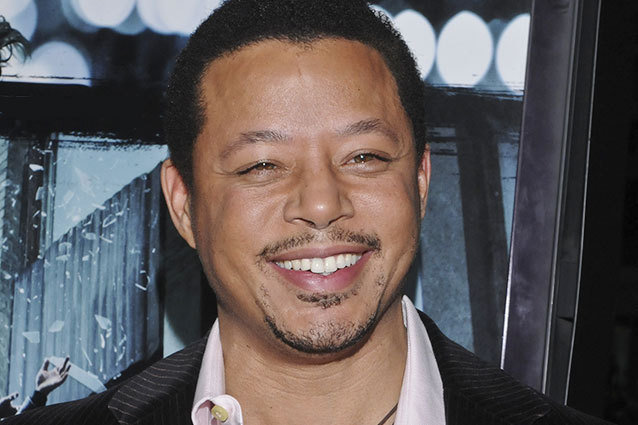 We've got TERR-ENCE HOW-AAAARD! But when it comes her co-star in Lee Daniels' The Butler, Oprah Winfrey may end up raising her voice out of anger rather than excitement. That genteel gent Terrence Howard decided to OWN up to some, um, intimate details about shooting sex scenes with Oprah… or rather, with a particular part of Oprah's anatomy. Be forewarned: you will never be able to un-read anything your innocent eyeballs gaze upon after this interview with Movie Fanatic.
RELATED: Terrence Howard: 'Iron Man Ruined My Career'
Howard says it was a revelation to "make out with Oprah, to have love scenes with her and those tig ol' bitties." Come again? "She's such a lovely, voluptuous woman," the Crash star added a smidgen more seriously a few seconds later. "She's very, very beautiful. That was wonderful. That was wonderful." Mind you, he said this during a junket interview for his new action thriller Dead Man Down, out March 8. So when the junkets for The Butler start (the film doesn't have an official release date but is expected out later this year), we can only assume he's really going to let loose.  Check out the video because, really, just reading his comments in print don't do them full, lecherous justice:
In case you're wondering how exactly these love scenes came about, The Butler stars Forest Whitaker as a White House butler who served eight presidents over thirty years. Howard and Winfrey have supporting roles as other members of the White House staff. The film will also feature Robin Williams as Dwight D. Eisenhower, James Marsden as John F. Kennedy, and John Cusack as Richard Nixon. And apparently, things get pretty hot and heavy between Howard and Winfrey at one point. Somehow we're guessing his particular choice of words here are not among Oprah's Favorite Things.
Follow Christian Blauvelt on Twitter @Ctblauvelt
[Photo Credit: FayesVision/WENN]
---
From Our Partners:


40 Most Revealing See-Through Red Carpet Looks (Vh1)


15 Stars Share Secrets of their Sex Lives (Celebuzz)