These Bands Shouldn't Have Kept Going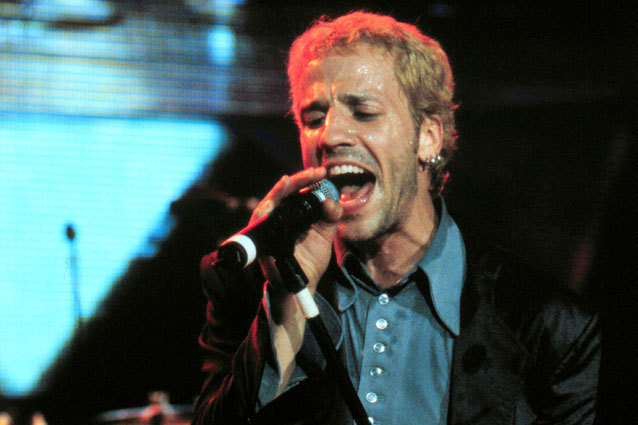 Getty Images
Whenever a band splits up, especially if it's a particularly nasty break-up, usually the remaining members may try to soldier on without that one thorn in their side. There are some that are successful: Pink Floyd made two very good albums after Roger Waters left the band. There are times though that the end result is nothing short of an unmitigated disaster.
Van Halen – Van Halen III
After burning through two lead singers, the band went with former Extreme frontman Gary Cherone. It didn't help that the album's cover featured a man getting hit in the stomach with a cannonball – that was how fans probably felt after the group had reunited with David Lee Roth and then dropped him to the side like one of their groupies in the '80s. Worst of all, Cherone tried to make the band more political, which is something that Sammy Hagar OR David Lee Roth ever could have been accused of doing. Just a bad album all around.
Genesis – Calling All Stations
After Peter Gabriel left, people lamented that Genesis would never be the same. Phil Collins, who had already been an integral part of the band on the drum kit, came and led the band into a whole new direction, one that led to huge stadium tours. After Collins left, Michael Rutherford and Tony Banks hand-picked a new lead singer, Ray Wilson. The problem is. that while the music was decent in some parts, it never felt like a Genesis album, since Collins' drum sound was as important as his voice. It was one-and-done for Wilson.
Guns N' Roses – Chinese Democracy
This time it was the lead singer who stayed with the band and the other members left. Axl Rose pretty much kicked all the members of the band to the curb and brought in a new group. Gone was master guitar player Slash and in came Buckethead. The only similarity between those two was their predilection for wearing giant hatwear. Predictably, the album was rather poorly received.
Velvet Underground – Squeeze
Lou Reed was long gone from the band, having quit before Loaded came out, and Sterling Morrison and Maureen Tucker were also MIA. Since there were so many band changes, this shouldn't have even been called a Velvet Underground album. Bassist/guitarist Doug Yule (who himself had replaced John Cale, meaning that no original VU members were on the album) should have just put it out as a solo LP. Also, there's just something weird about a giant hand holding the Empire State Building like a tube of toothpaste. (Fun fact: the British band Squeeze, whose debut album was produced by Cale, named themselves after this album.)
INXS – Switch
This album came out after lead singer Michael Hutchence died of an apparent suicide in 1997. The band decided to soldier on and had a reality show where they auditioned for a new singer and they settled on J.D. Fortune. He was chosen partly because he sounded like Hutchence. That was both good and bad, since fans who had grown up listening to INXS had a cognitive disconnect and while it sold well, it just didn't feel like an INXS album. They released one more album that was more of a tribute album and have faded away.
More:
Why We Love Having Keith Olbermann Back
Fantasy Casting J.K. Rowling's Detective Novel
Why Roky Erickson Is The Ultimate Rock N' Roll Survivor
---
From Our Partners:


40 Most Revealing See-Through Red Carpet Looks (Vh1)


15 Stars Share Secrets of their Sex Lives (Celebuzz)