10 Things You Didn't Know About N.W.A.
Straight Outta Compton is premiering this Friday so this is the perfect time to brush up on N.W.A.'s history. The group changed the game in many ways and was seen as so controversial that most people wanted nothing to do with them. Now everyone is able to freely rap their lyrics without being outcasts. So what should you know about the N.W.A.? These ten things!
1. The track "Fuck Tha Police" almost never made it to the album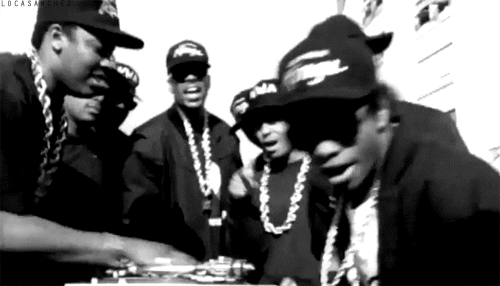 Giphy According to Fact Mag, at first Dre responded to the track asking "What else you got?" but once he and Easy-E were arrested for using paintball guns to shoot at people at Torrance bus stops he allowed it on the album.
2. Straight Outta Compton was one of the first albums to get the "These Songs Contain Explicit Lyrics: Parental Guidance Suggested" label.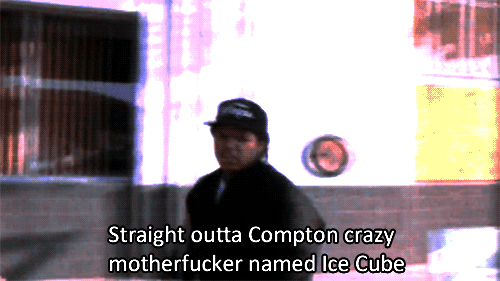 Giphy This later led to the "Parental Advisory" label that we have today, according to The Daily Beast.
3. Tracy "The D.O.C." Curry was an unofficial member of the group.
Tumblr You may not be familiar with him because he wasn't one of the main members, but he did rap the intro to "Parental Discretion Iz Advised." He was also the group's ghost writer, according to Fact Mag.
4. In 1989 only one station would play "Fuck tha Police"
Tumblr That Australian station was Triple J and they were able to get away with it for six months before politicians and police shut it down. In response the station played N.W.A.'s "Express Yourself" on a continuous loop for 24 hours.
5. The group didn't like the "gangster rap" label.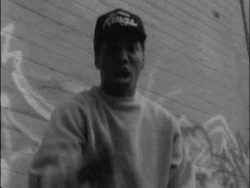 Giphy Instead they preferred that people used the term "reality rap."
6. Dr. Dre was into electro-rap before he joined the group

He was member of World Class Wreckin' Cru, which was a Compton group that recorded music in around 1983. Dre then left after being persuaded by Easy-E by paying his impounded fees on his car.
7. Ice Cube made sure to diss Easy-E in 'Boyz N Tha Hood'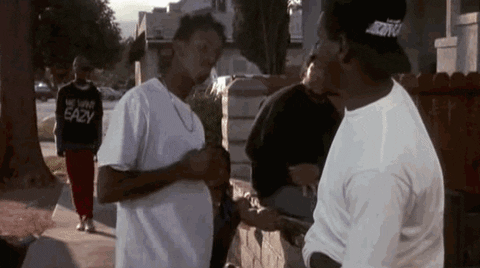 Giphy There is a scene where Ice Cube is hanging out and talking to someone when a crackhead in an Easy-E tee shirt randomly sneaks up and snatches someone's chain. Ice Cube asked for this scene to happen to hint that only crackheads still listened to him.
8. The group was started at a swap meet.
Tumblr Easy-E was browsing mix tapes at a swap meet when he came across one that had Dr. Dre rapping on it. Easy-E then pestered the owner of the swap meet until he got the rapper's number. 9. Ice Cube went to school to be an architect.
Tumblr Before he was positive that he wanted to be an entertainer, he was enrolled in Phoenix Institute of Technology to learn about architectural drafting. He dropped out after a semester to focus on rapping.
10. The FBI was one of the few to help them sell records.
Giphy Bad PR is good PR in this case. MTV wouldn't play the group's videos and radio stations wouldn't play their songs. The police released a letter to the press saying that their music promotes violence and drugs. That ended up boosting their sales.