15 Things You Didn't Know About Scott Eastwood
Scott Eastwood has had a steady building buzz surrounding him for years. The actor, producer, and model not only has a famous last name (thanks to dad Clint Eastwood), but is the current hotness in Taylor Swift's video for "Wildest Dreams." Aside from being a mega hot music video star, there's a lot more you might not know about this Hollywood royalty star-on-the-rise!
1. Scott was born March 21, 1986, making him a 29-year-old Aries, who are known to be spontaneous, daring, courageous and energetic. Sounds like Scott fits the bill!

Tumblr
2. He has one full sister and five paternal half siblings.

Tumblr
Kyle, Kimber, Francesca, Morgan and Alison. Of the five siblings, Francesca and Alison have also pursued careers in acting and modeling.
3. Scott was raised in Hawaii.

Tumblr
4. When he first started acting, he used his mother's last name Reeves, to avoid nepotism.

Tumblr
5. He's part of the very buzzed about Suicide Squad, but the character he's playing has remained a mystery.

When asked about the secrecy, Scott says, "I think it's the way of Warner Bros. and DC comics controlling the information, and it's their movie. They can do with it what they want."
6. Scott loves surfing, diving and fishing.

Tumblr
7. He prefers to be shirtless.

Tumblr
8. Scott used to be a bartender before making his way into the bright lights of Hollywood.

TacomaWorld
9. He loves to golf.

USA Today
10. His debut on the big screen was in his dad's movie, Flags Of Our Fathers.

MovieFanCentral
11. In 2008, Scott graduated from Loyola Marymount University in Los Angeles with a degree in communications.

WarmFuzzyGlow
12. He is the face of Davidoff Cool Water cologne for men.
13. He turned down the role of Christian Grey in 50 Shades Of Grey.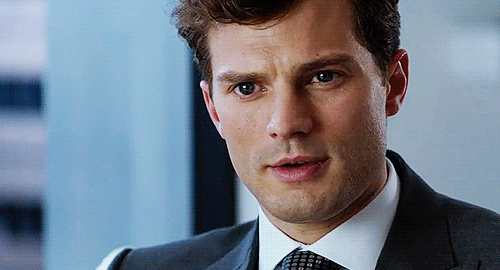 Giphy
"They had asked me to come in and read and test for it. It just wasn't for me. It was not something I wanted to do," he explained on USA Today.
14. Scott lives in San Diego, CA.

Tumblr
15. He admits that he's cancelled on a date before to stay in and relax.

Tumblr