10 Times Celebrities Hilariously Played Themselves
Sometimes cameos fall flat, but a lot of unexpected ones make movies more memorable. They also point out celebrities who don't take themselves too seriously. Here are 10 times celebrities hilariously played themselves.
1. Lebron James in Trainwreck
Tumblr/Apatow Productions
The basketball player shows off his sensitive side by being into Downton Abbey, talking about relationships, and really loving Cleveland in this romantic comedy.
2. Jonah Hill in This Is The End
Tumblr/Columbia Pictures
The funny man shows off his feminine side in the disaster comedy. The take on him is very unexpected which makes it pretty great.
3. Mike Tyson in The Hangover
Giphy/Warner Bros.
Never break into the boxer's home or you're going to pay. The boxer might be the best part of the first movie thanks to his antics and his tiger.
4. Neil Patrick Harris in the Harold & Kumar series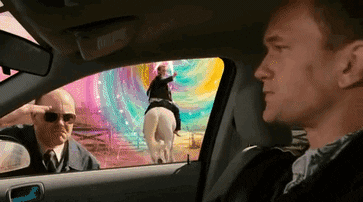 Giphy/ Endgame Entertainment
The actor plays a version of himself that loves partying with shrooms, cocaine, and ladies.
5. Chuck Norris in Dodgeball
Tumblr/Twentieth Century Fox Film Corporation
When you need a judge for your dodge ball, game who else would you turn to but Chuck Norris?
6. Bill Murray in Zombieland
Tumblr/Columbia Pictures
Of course the awesome actor would be one of the few to make it in the zombie apocalypse. He has a huge mansion and has zombie makeup to pass as one if he needed to.
7. Ben Affleck and Matt Damon in Jay and Silent Bob Strike Back
Tumblr/Dimension Films
Our two fictional characters meet up the two super stars while they're making Good Will Hunting 2: Hunting Season and things get interesting.
8. Bob Barker in Happy Gilmore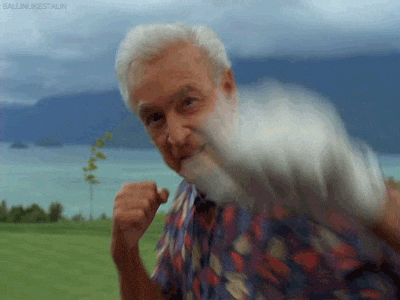 Giphy/Universal Pictures
The Price Is Right host gets into a fist fight with Adam Sandler on a golf course and it's pretty spectacular.
9. Kareem Abdul Jabbar in Airplane!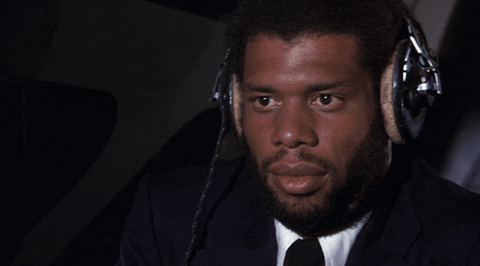 Giphy/Paramount Pictures
The basketball player seems to know how to fly planes in his spare time. He is a co-pilot in the comedy and comes across a little boy name Tommy who doesn't seem to be a fan of his.
10. Megan Fox in The Dictator
Tumblr/Paramount Pictures
Megan seems a little down on her luck since her scene involves her being paid to have sex with a dictator.