13 Times Kate Winslet and Leonardo DiCaprio Were Your OTP
When we first saw Titanic, we were too young to understand what it meant to ship a couple, but we sure as hell shipped Kate Winslet and Leonardo DiCaprio. Fast forward almost 20 years and the world still ships Leo & Kate. They'll forever be our OTP (One True Pair) even if they insist on just being friends and Leo being "Uncle Leo" to Kate's kids. We're allowed to dream.
1. First things first, we will never stop being obsessed with Titanic:
2. Just look at how adorable they were (still are):
3. They are the epitome of romance:
4. And they created movie HISTORY with this scene:
5. They even made us love them when they just yelled at each other:
6. Thought Revolutionary Road did give them a cute moment or two:
7. And even that made us nostalgic AF for original Leo & Kate:
8. Who didn't weep when Kate openly told Leo she loved him at the 2009 Golden Globes: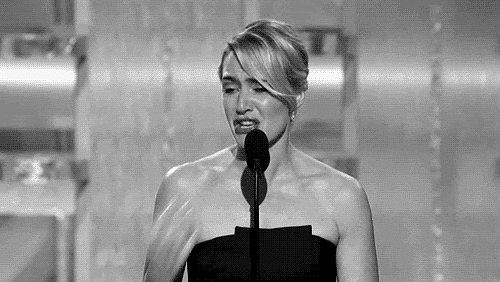 "Leo, I'm so happy I can stand here and tell you how much I love you and how much I've loved you for 13 years. I love you with all my heart, I really do." Tears. Just streaming down our faces.
9. Because they literally love talking about each other:
10. The hugged at the 2016 Golden Globes and basically broke the internet:
11. They're GOOD buddies:
Good enough buddies that he walked her down the aisle at her last wedding, NBD. Even though it should have been him waiting at the alter, but let's not digress.
12. They're very supportive of each other:
Supportive friends turn into supportive lovers, right?
13. KATE + LEO = 4EVER