12 Times Taylor Swift Was The Greatest Celebrity BFF
Taylor Swift gets a lot of clack about her emotional lyrics about her exes. The critics always wonder what she's really like to have such tumultuous relationships with. Maybe her love life is entirely different, but we can't help but notice that people love her. In fact, her personality has landed her several public friendships with celebrities and millions upon millions of fans. Maybe you don't want to date her, but you must admit: it'd be pretty cool to be her BFF. 
1. She admits her obsession with the multi-talented, Lena Dunham.
Everybody stalks their best friends, right? And then films them while they're dancing to a song about themselves.
2. For musical friends, making a song together is the only natural solution.
weheartit.com
"Everything Has Changed" is proof that friend-collaboration's are AMAZING. 
3 She jams with them backstage. 
While Diana Argon hides behind them unamused.  
4. She gets all the girls together for a photo at the Knicks' game.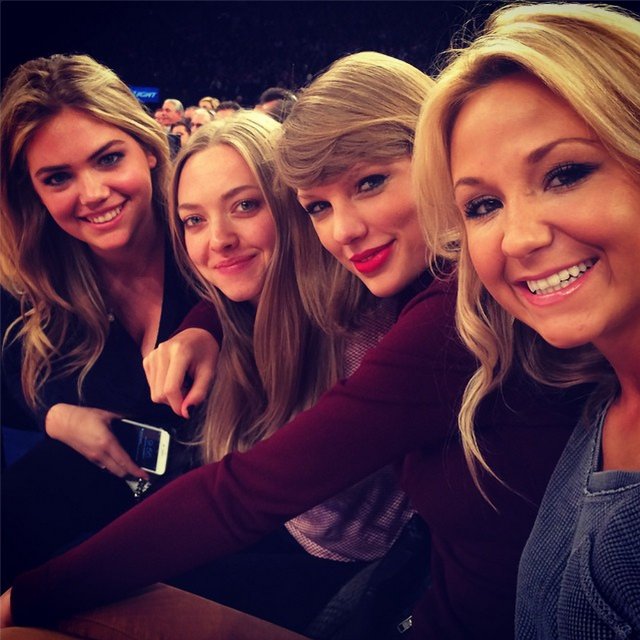 Instagram/taylorswift
Kate Upton and Amanda Seyfried were on dates with their boyfriends, but she made sure to get everyone together for a photo with her and her best friend, Britany Maack.
5. She lets loose and dances with pals like she's the biggest fan at the concert.
Sometimes with Karlie Kloss…
6. She does this a lot. 
Other times, with Lorde. 
7. This support circle of hugs and kisses was pretty much the cutest thing ever. 
Selena Gomez knows she can count on Taylor after an emotional performance. 
8. She supports JT by freaking out with him as he won his AMA. 
When she's not winning, she's even more enthusiastic about the other winners.
9. She posted the sweetest Instagram in honor of Selena Gomez's performance of "The Heart Wants What It Wants".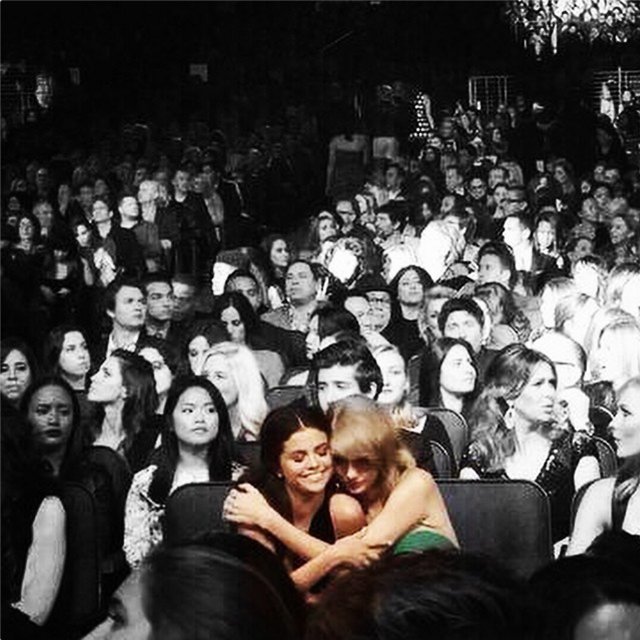 Instagram/taylorswift
The caption said "the rest of the world was black and white, but we were screaming in color.""
10. She compliments her model pal's, Lily Aldridge, abs on her social media. 
Instagram/taylorswift
She called this one her snuggling up to "Lily's rock hard abs."
11. She makes up cool handshakes with her other model friend. 
istoleheaven.tumblr.com
Cara Delivigne and Taylor debuted it at last year's Victoria's Secret Fashion Show.
12. And now she's giving us a chance to be her friend!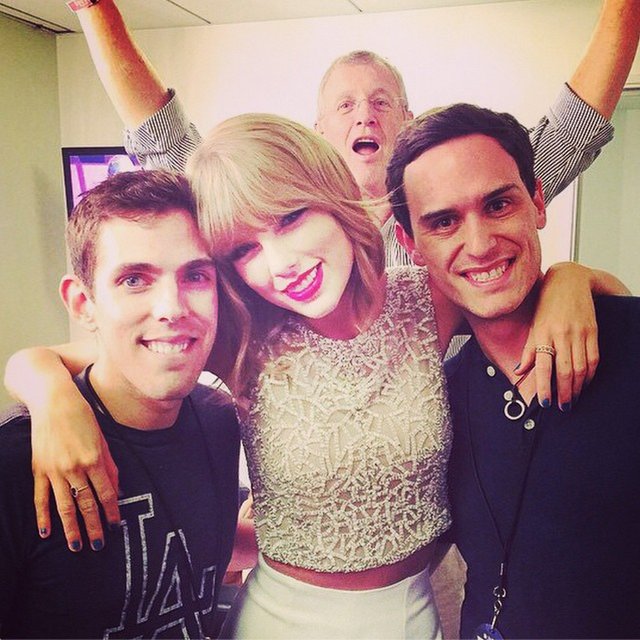 Instagram/taylorswift
Celebrities aren't the only ones who get to be her friends. She Instagrammed this photo saying "I want to meet as many of you as I can" and put codes into her CD's so that 500 lucky people get the chance to meet her backstage.