Tom Hiddleston's Most Lovably Pretentious Quotes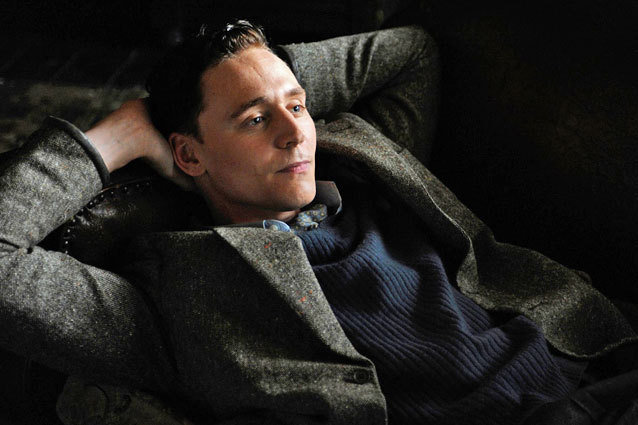 Music Box Films/Everett Collection
In a recent interview with the London Evening Standard, Tom Hiddleston said, "I'm soooo aware of the borderline pretentiousness of my conversation." As his rabid fans (myself included? Not admitting anything here) know, Hiddleston has quite the penchant for esoteric references and waxing poetic when it comes to Shakespeare. Let's take a look at his most-pretentious-ever quotes:
On Tilda Swinton: "And we read each other Rumi and talked about Einstein's theory of entanglement and Hamlet and the White Stripes and Fibonacci. It was just an amazing time of sharing all the things that we loved, filling ourselves up with so many references that we were then happy to drop, because we knew what we were talking about." (From NowToronto)
Standard Hiddleston fare: a couple of vaguely academic references, along with a sly mention of that infamous brooding Dane ("There are some other princes I haven't played yet, too." Hint, hint). 
On Loki: "When I was constructing him with ['Thor' director] Ken Branagh — because Shakespeare is a shared passion and shared inheritance — we talked about the reference…he's kind of like Edmund in King Lear, Iago in Othello or Cassius in Julius Caesar. So I was borrowing archetypes from my knowledge of Shakespeare." (From the LA Times)
I suppose Shakespeare isn't too big of a leap when your director is "Ken" Branagh — especially when Branagh himself states that Henry V was one of his sources of inspiration.
On his work in Midnight in Paris: "I met David O. Russell for dinner when he was in London for Silver Linings Playbook. I just wanted to tell him how much I loved the film. And he basically spent an hour telling me why he thinks Midnight in Paris is the greatest film that's been made in the last 20 years, and he insisted on taking a picture because he was such a fan of Fitzgerald." (From Entertainment Weekly)
Oh, smooth backdoor brag, Tom. So what we can gather here is that Hiddleston's hoping to star as Hamlet in David O. Russell's ground-breaking adaptation – ooh! Jennifer Lawrence can play Ophelia, Melissa Leo can play Gertrude, and – who are we kidding, Russell would pass right over Hiddleston in favor of Christian Bale when it came down to the title role.
When all is said and done? We (the Hiddlestoners? Whatever, at least it's more politically correct than "Cumberbitches") love him all the more for his (over) enthusiastic name-dropping and über-academic manner of speaking. Who wouldn't? He's so damn irresistible! And if you're ever feeling down on him, you can always temper this mass of pretentious-ness with the fact that he recently danced to K-Pop and sang Michael Jackson on a recent promotional tour of Seoul. Yeah, that actually happened.