Learn the Workout Behind Gisele Bundchen's Amazing Body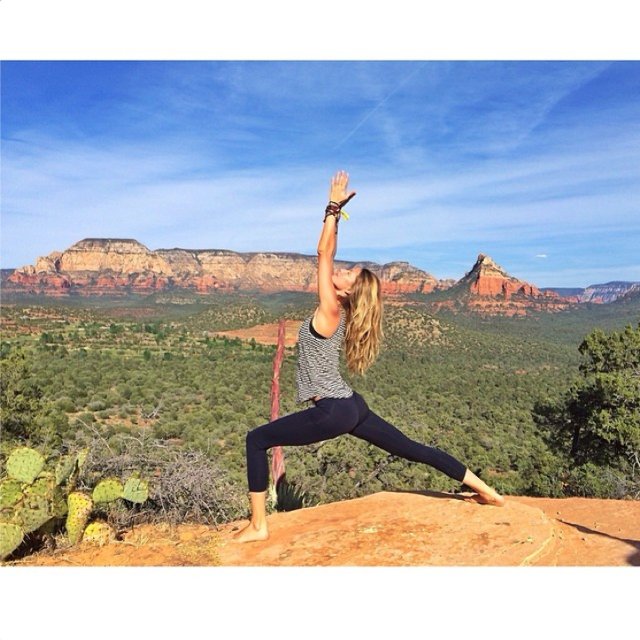 Instagram/giseleofficial
Summer is the time to shape up and show more skin. If you're in need of a new routine to get you in top shape this season, give one of these star workouts try.
1. CrossFit
A WOD (workout of the day) combines plyometrics, cardio and weight lifting to get you seriously ripped. Top trainer Bob Harper and Mrs. Timberlake, Jessica Biel, are CrossFit devotees.
2. TRX
Created by Navy seals, TRX utilizes straps hanging from the cieling or a wall, allowing you to train with your own bodyweight. The perfect Gisele Bundchen and Mary J. Blige love TRX.
3. SoulCycle
Spinning is one of the most popular cardio workouts right now. Ashley Benson and Anderson Cooper have been known to hop on the bike to burn up to 700 calories per class.
4. Bikram Yoga
Bikram yoga involves practicing your postures in a heated room for a greater burn. Lady Gaga and Christy Turlington are yogis.
5. The Tracy Anderson Method
Tracy Anderson maintains a loyal following of slim celebrities including Gwyneth Paltrow and Shakira. This workout combines light weight training with high intensity dance cardio.
6. Burn 60
Reese Witherspoon makes sure to take a Burn 60 class each week to work off major calories. This interval class alternates cardio and strength training segments.
7. AKT
Formerly of the Tracy Anderson camp, Anna Kaiser developed a toning dance cardio workout of her own. Kelly Ripa is her biggest celebrity advocate.
8. Barre3
For a lean dancer's body, ballet-inspired workouts using a barre, ball and hand weights are gaining steam. Based in Seattle, Barre3 has even attracted Madonna. 
9. Pilates
Pilates is all about the core using your own body weight. Miley Cyrus attributed her amazing transformation to pilates legend Mari Winsor.
10. Barry's Bootcamp
Combining high energy cardio and strength training intervals, this workout has sculpted the bodies of everyone from Kim Kardashian to Jake Gyllenhaal.