5 Great Celebrity/Athlete Interactions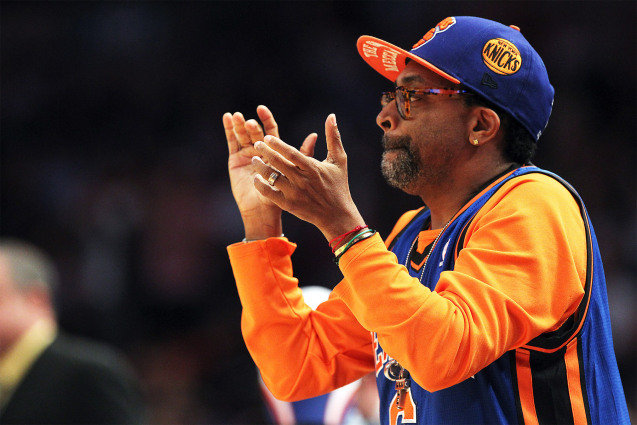 Splash News
Celebrities are fans like us, except they can do things that we can't: like have a better chance at interacting with our favorite players. 
1. Danny DeVito/Nick Punto
The diminutive DeVito went to a Dodgers game in 2013 while wearing a Punto jersey. He then saw Punto hit a home run and was able to talk with Punto during the game.
2.  Spike Lee/Reggie Miller
During those heated New York Knicks/Indiana Pacers playoff games in the '90s, Spike Lee and Miller, the superstar gunner for the Pacers, had some hilarious back-and forths during the games. Such moments included Miller's infamous choke sign at the Knicks' bench and Lee.
3. Jack Nicholson/Almost Everyone in the NBA
From Jack, the Lakers' #1 fan, laughing hysterically at a player's mohawk to giving a rival play the evil eye, few celebs rule courtside like him.
4. Kobe Bryant/Chris Rock
This moment was great for not what happened, but what didn't happen: Chris Rock was trying to shoot the breeze with Kobe during a timeout and Bryant was so locked in on the game, he ignored the comedian. Maybe he gave Rock fodder for his next act.
5. Cameron Diaz/Alex Rodriguez
This wasn't exactly like the others, but the moment caught on film with Cameron Diaz feeding her then boyfriend popcorn during the Packers/Steelers Super Bowl was so…corny.
---
From Our Partners:


40 Most Revealing See-Through Red Carpet Looks (Vh1)


15 Stars Share Secrets of their Sex Lives (Celebuzz)