Tori Spelling Attacked by Spider-Man? — PIC
Our Spidey sense is telling us Tori Spelling has been inspired by this summer's Amazing action superhero. The 39-year-old expecting actress stepped out in this web-tastic monokini during a Memorial Day BBQ Monday. Hey, at least it's not on Broadway.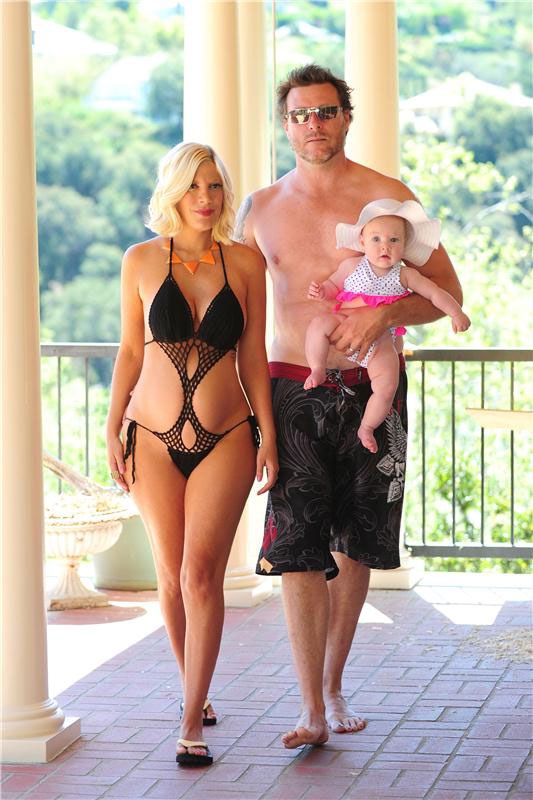 Spelling, who is expecting her fourth baby, was pictured walking with her husband Dean McDermott and their daughter Hattie over the weekend. And it's impossible to miss her baby bump — X clearly marks the spot!