Unhappy Hour: James Franco Asks For Money, Baby Kimye Gets A Name, and 8 More Reasons to Drink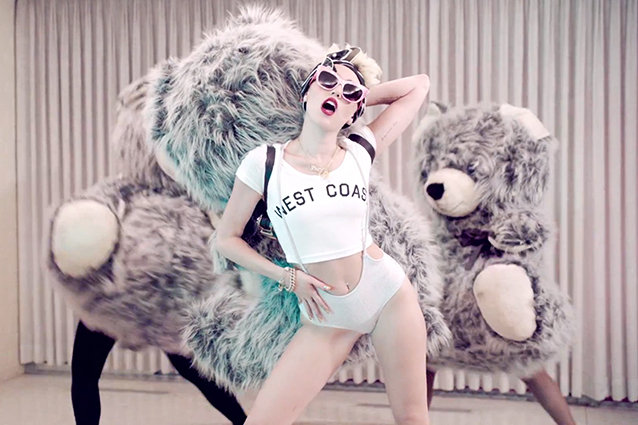 Every week, Hollywood gives us something to whine about, and the week of June 17 was no different. We could make a drinking game out of this week, but that would be too dangerous. Instead, we'll stick to the usual formula: varying levels of alcoholic respite depending on how bothersome the week's issues are. Is your biggest complaint this week a flimsy one? How about a light cocktail to take the edge off? Got a real bone to pick with a celeb or entertainment entity this week? Go ahead, grab a drink that'll put hair on your chest. Here are the week's entertainment stories that are forcing us to seek a bubbly or boozy refuge. And maybe an idea or two about how you should wash them down.
LIGHTEN UP WITH A WHITE RUSSIAN
Kim Kardashian and Kanye West name their daughter North West. Her parents are obviously setting her up to be a fan of One Direction, but that baby will always be Kimye to me. 
Jimmy Kimmel releases the suggestive R&B ballad "(I Wanna) Channing All Over Your Tatum." According to new father Channing Tatum's rap section, "Going Channing on your Tatum makes the babies be born." But has anyone actually figured out what this means yet?
50 Shades of Grey gets a director. As if summer wasn't hot enough already…
James Franco jumps on the crowdfunding bandwagon and will let you pay $5,000 for a line in one of his new movies so that he can tell you he would have done it better. 
WASH THIS WEEK DOWN WITH A RED BULL & VODKA
Andrew W.K. breaks the world record for longest drum session in a retail store before we can even process that this is even an existing record to break. 
Director of Spring Breakers is remixing the film to make a whole other movie. And like every good remix, T-Pain will probably make an autotuned cameo, shawty.
Rihanna whacks fan with a microphone proving once and for all that she is a Good Girl Gone Bad.
HIT THE HARDER STUFF WITH A BLUE LAGOON
Katy Perry says Russell Brand asked for a divorce via text.  All he had to say was "I kissed a girl (who isn't you) and I liked it."
Rihanna is considering entering a woman's love and sex addiction rehab facility because, apparently, "chains and whips excite her" too much. 
Paula Deen issues an apology after being outed for racial discrimination and simultaneously reminds us of the dangers of not wearing sunscreen. 
Follow Lauren On Twitter @Lopay92 | Follow Hollywood.Com On Twitter @Hollywood_com
 More Unhappy Hour: 
That Sketch Of Beyonce, Paris Hilton's New Album, and 8 Other Reasons To Drink
'American Idol' Makes a Devastating Change and More Headaches 
'30 Rock' Is Really Over, the Super Bowl Ad That's Grossing Us Out, and More
---
From Our Partners


Stars Pose Naked for 'Allure' (Celebuzz)


20 Grisliest TV Deaths of 2012-2013 (Vulture)