Unhappy Hour: That Sketch of Beyonce, Paris Hilton's New Album, and 8 Other Reasons to Drink This Week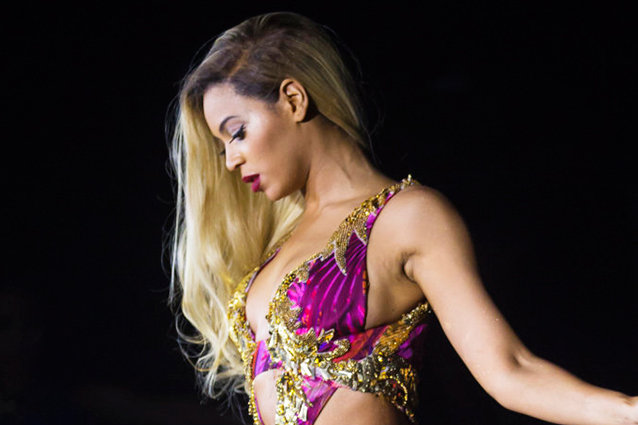 Every week, Hollywood gives us something to whine about, and the week of  June 10 was no different. We could make a drinking game out of this week, but that would be too dangerous. Instead, we'll stick to the usual formula: varying levels of alcoholic respite depending on how bothersome the week's issues are. Is your biggest complaint this week a flimsy one? How about a light cocktail to take the edge off? Got a real bone to pick with a celeb or entertainment entity this week? Go ahead, grab a drink that'll put hair on your chest. Here are the week's entertainment stories that are forcing us to seek a bubbly or boozy refuge. And maybe an idea or two about how you should wash them down.
LIGHTEN UP WITH A LEMON SHANDY
Miley Cyrus wore a stupid pair of pants to the Myspace relaunch party, and honestly we're really confused. What are those supposed to be?
Will Paris Hilton's new album make her relevant again? We sincerely hope not.
No one wants to play Hillary Clinton in the developing biopic Rodham. Come on, ladies, this is the one and only pantsuit aficionado we're talking about (not the mention former first lady, secretary of state, and a viable candidate for President)!
WASH THIS WEEK DOWN WITH A CLASSIC MOJITO
Roberto Cavalli's curve-less Beyoncé image caused an uproar. But really guys, it's just a fashion sketch. All the women in those things look like a daddy longlegs in a dress.
Scientologists are not happy that everyone keeps saying After Earth is about Scientology, but people are going to keep saying it anyway (because it really, really, seems like it's true). Pipe down, Scientologists!
An aspiring actor spent $5,000 to look like Ryan Gosling. But… he still looks nothing like Ryan Gosling.
Amanda Bynes continues to tweet questionable things and wear heinous wigs. What would Bynes' characters from The Amanda Show think of her behavior? Well, we know Judge Trudy would definitely not approve.
THIS WEEK WAS HARD. GET SLOSHED WITH A LONG ISLAND ICED TEA.
A French teacher was suspended after showing Saw to his class of 11-year-olds. Seriously? If you want to play a game, go with heads up seven up. No one dies.
Mumford and Sons bassist Ted Dwayne was hospitalized because of a blood clot on his brain. Please get better, Ted. We don't cope well without our daily dose of folky, banjo-infused goodness.
Laura Poitras is the perfect choice for a documentary about Edward Snowden and the NSA, because someone needs to turn this whole thing into an Academy Award-winner.
Follow Jordyn on Twitter @jordynmyah | Follow Hollywood.com on Twitter @Hollywood_com
More Unhappy Hour:
'American Idol' Makes a Devastating Change and More Headaches 
'30 Rock' Is Really Over, the Super Bowl Ad That's Grossing Us Out, and More
Roger Ebert Passed Away, and 10 Other Reasons to Drink
---
From Our Partners


Stars Pose Naked for 'Allure' (Celebuzz)


Let's Translate Walter White, Taylor Swift and More into Dothraki (Vulture)