UPDATE: Vanessa Minnillo Flaunts Baby Bump on a Boat
UPDATE:
Don't celebrities know that nothing on a boat actually stays on a boat? 
Nick Lachey
and
Vanessa Minnillo
were caught on camera during a Cabo san Lucas vacation. And Minnillo was flaunting the first signs of pregnancy! Lachey confirmed the baby news on TV on March 5, just weeks before his ex-wife Jessica Simpson is set to give birth to her first child. Congratulations to the expectant parents!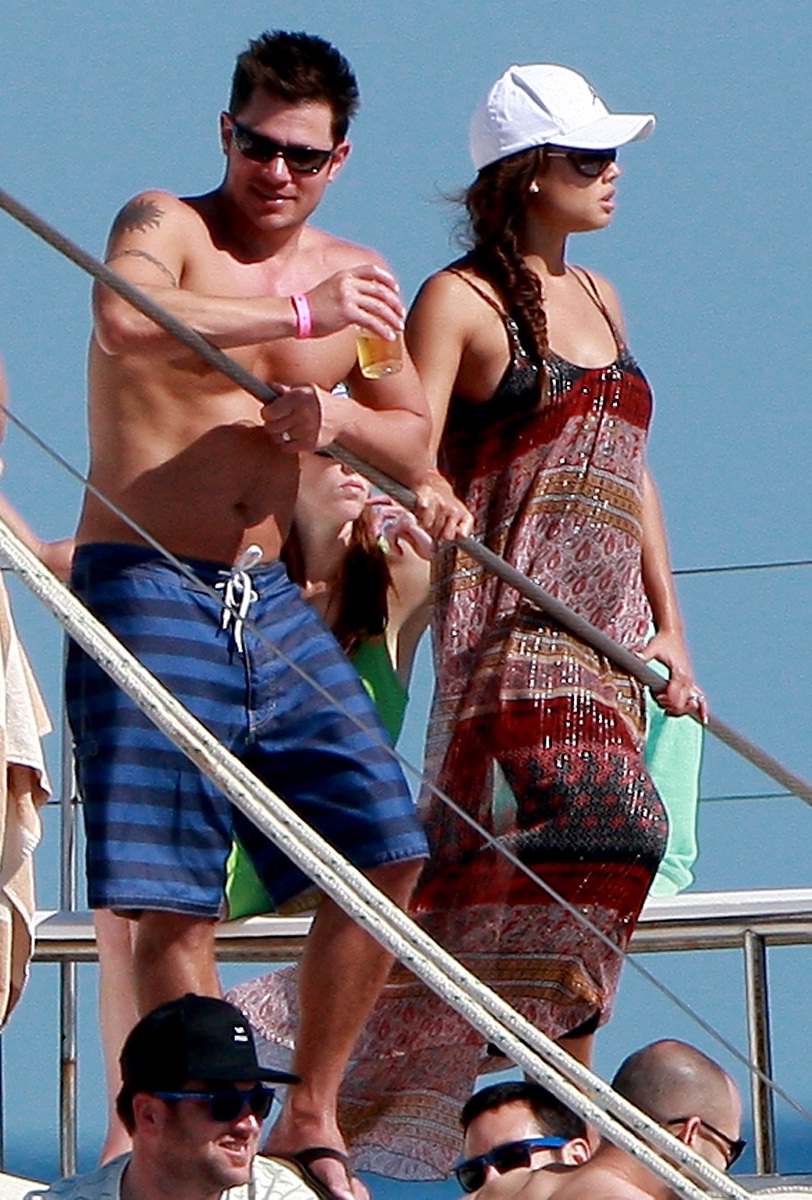 Nick Lachey and Vanessa Minnillio on a boat vacationing in Cabo san Lucas, showing off the latter's baby bump.(Photo credit: Enpacto/Visual-USA) 
EARLIER: On Friday, the rumors started to fly about Nick Lachey and Vanessa Minnillo possibly expecting a child. Today rumor became fact: She is pregnant!
Lachey co-hosted Monday morning's episode of Live! With Kelly, on which he confirmed the news and announced that the couple's first child would be born in late summer or early fall.
"I've had a chance to do a lot of great things in my career and my life but this is the one thing that, more than any other, I look forward to," the 38-year-old Lachey said. "The fact that it's actually here, it's overwhelming."