The Village People: Unlikely Copyright Pioneers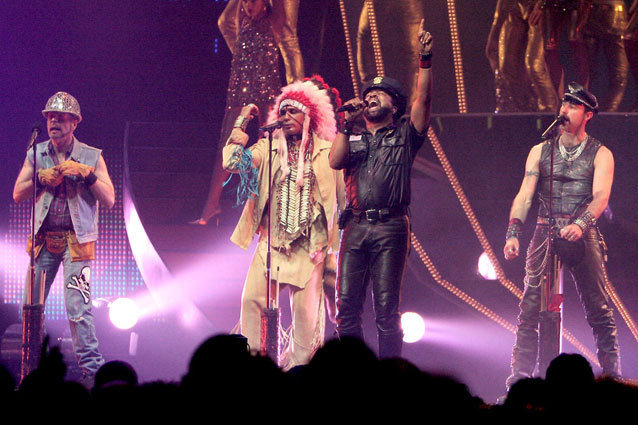 WENN
Victor Willis of '70s pop-disco outfit The Village People announced last week that he's regained control of his share of the songs he co-wrote and performed with the band starting in 1978, including massive hits like "In the Navy," "Go West" and the halftime and wedding reception staple "YMCA." Willis, who was the band's lead singer and primary lyricist (he was the one dressed like a cop), had signed away his rights to those hits when he left the band in late 1979, but thanks to a heretofore little-known clause in standard music industry contracts introduced in the Copyright Act of 1976, he was able to regain them through termination rights.
Basically, termination rights allow songwriters to reassert control over their songs 35 years after they were copyrighted, even if they had previously signed away their copyrights. It now being 35 years after 1978, the first year the termination rights clause went into effect, we're about to start seeing a lot more of these rights being exercised. So what does that mean?
Well, in this specific case, it gives Willis a much greater say in how his songs are exploited, including how the original recordings are repackaged. Also, he can forbid the current touring lineup — which only includes backup singers Felipe Rose (the Native American) and Alex Briley (the soldier) from their hitmaking days — from performing the songs he controls in concerts on American soil. 
Perhaps more interestingly, this points the way toward musicians who signed bad contracts in their early careers — Tom Petty and Billy Joel are notorious examples — being able to exert more control over their catalogues, including the ability to renegotiate their post-1977 record company contracts. (The law applies only to songs recorded after January 1, 1978, which among other things means that Willis still doesn't have the rights to the Village People's 1977 hit "Macho Man.") Most listeners won't notice this change, which will have no effect on radio or streaming services. But the opportunity for creative artists — even if the most lasting thing they created is that goofy arm-gesture dance everyone does when "YMCA" comes on — to more equitably share in the proceeds of their work has to be seen as a victory.
More:
Lorde of the Teen Pop Stars
What's Up with the New Arcade Fire Album Cover?
Alt-J Goes Ghostly and Slo-Mo on 'Jimmy Fallon'

---
From Our Partners:


40 Most Revealing See-Through Red Carpet Looks (Vh1)


15 Stars Share Secrets of their Sex Lives (Celebuzz)