Weekly Highlights: Celine Dion Goes Viral Defending Miley and More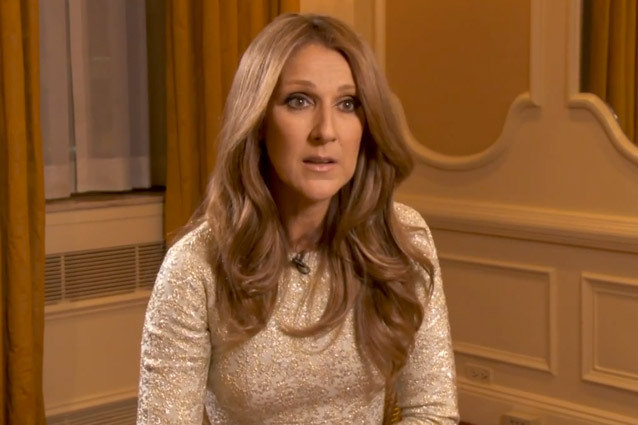 YouTube/Fuse
Here are some of this week's highlights from Flavorwire, VH1, Celebuzz, and Hollywood.com, ranging from Celine Dion to World War II.
Celine Dion defends Miley Cyrus, amuses the internet. 
In a moment of endearing French Canadian-ness, Celine Dion went viral in a kind attempt to defend Miley Cyrus. Though Dion had a lot of nice and insightful things to say about Miley, the internet has latched onto one sentence. And you'll see why. Check it out at Celebuzz.
Find out who the female celebrity breadwinners are. 
In any celebrity coupling, you have to wonder whether there's any bitterness. Do married celebs aggressively compare their number of Twitter followers? Does each try to prove that he or she is the busiest? Do non-celebrity boyfriends get angry about reading about his partner's net worth on the internet? Well, you can read which women are out-earning their men at VH1. 
Check out these amazing Banksy GIFs. 
If you've been in a Banksy craze ever since his New York exhibition, or ever since you saw Exit Through the Gift Shop, you're probably wishing for more Banksy. There isn't really a way to track the mysterious graffiti artist, and you know he won't be appearing in a gallery near you any time soon. Luckily for all of us, the internet has created some very artsy GIFs of famous Banksy works. See the graffiti come to life at Flavorwire.
Find out what's going on on the set of The Book Thief.
The much-anticipated young adult Holocaust film looks like it's going to be pretty fantastic–it might even satisfy those who've read the amazing book it was based on. The adorable and charismatic protagonist Sophie Nelisse gives us a tour of the set. Check out the exclusive video on Hollywood.com.