What Your Favorite Boy Band Says About You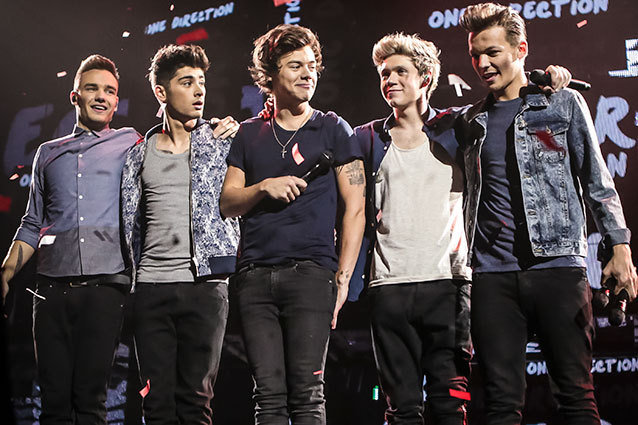 Tristar Pictures
Teen girls the world over are losing their s**t because — OMG — One Direction is on the big screen. This Is Us hit theaters Thursday and that means 92 minutes of Harry, Niall, Liam, Louis, and Zayn singin', chillin', prankin', and just being their adorable selves. Can you even handle that? 
If you have a life-sized poster of Niall on your wall, support Zayn's engagement even though you're broken-hearted, or are reading this right now while standing in line for your sixth viewing of This Is Us then it's safe to say that you are a Directioner through and through. And if One Direction is your all-time favorite boy band then, well, that says a lot. For starters, you are between the ages of 10 and 18. You also don't know who Lisa Frank is and will never fully appreciate the glory that is a perfectly-curated mix CD (or tape, if you want to kick it real old school). You have the fastest thumbs in west — all the better to tweet/text/Facebook/Snapchat you with, my dear – and are so over Justin Bieber (but Austin Mahone, on the other hand…) 
But anyone born before 1995 knows that One Direction can hardly be called the "best boy band of all time." Here's what your boy band of choice says about you. 
NEW KIDS ON THE BLOCK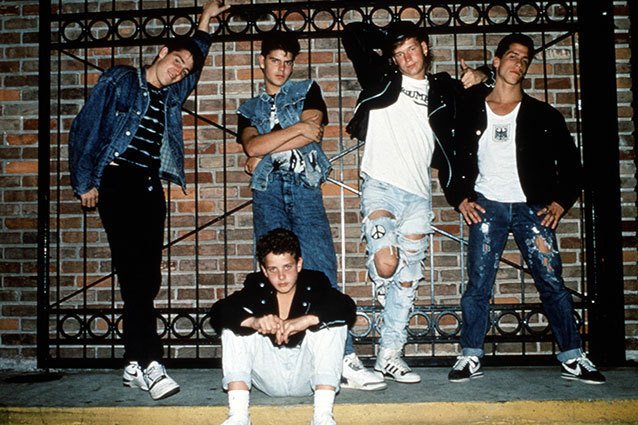 Everett Collection
A true child of the '80s, you were one of the first to hop on the boy bandwagon and, as such, you are known as being a trendsetter. You ripped your jeans and cropped your tops before you read that you were supposed to in Tiger Beat and you better believe there is still a crimper in the back of your closet. These days, you spend your days climbing to the top of the corporate ladder and your nights trolling for scalped tickets for the NKOTBSB Tour (which, let's be honest, you are still angry is not just a NKOTB reunion tour).
BACKSTREET BOYS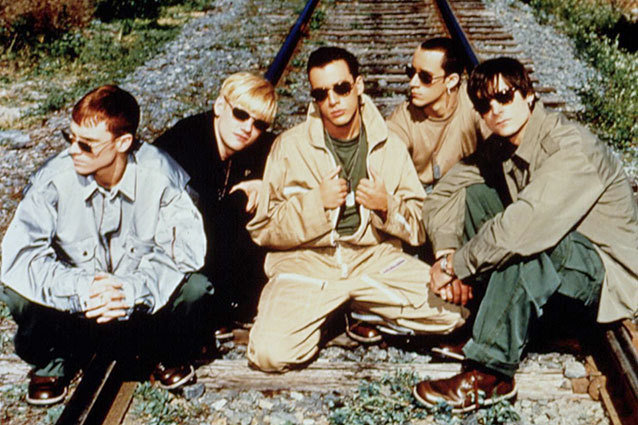 Everett Collection
If the Backstreet Boys are your one desire, then it's safe to say that the wildest ice cream flavor you'll ever order is chocolate and vanilla swirl (whoa, go crazy!). You like things to go according to plan — your plan — and you're not a huge fan of spontaneity. While you're a born leader and feel right at home at the top of the food chain, it's been a bit of time since you've held that post. And as fun as it is to relive your totally bomb senior prank every once in a while, this state of a perpetual comeback you're in is wearing thin on those who once worshipped you.
*NSYNC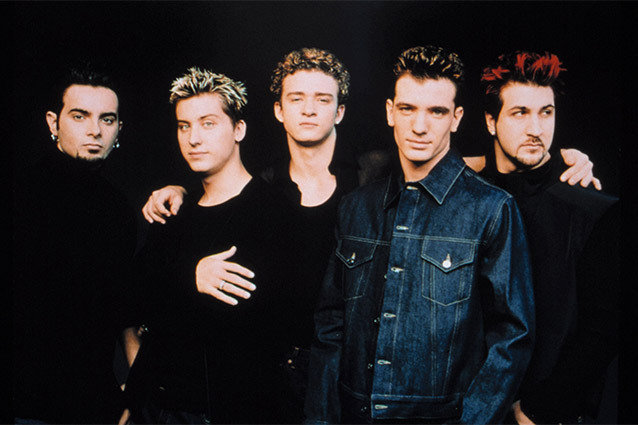 Everett Collection
You're the best, the coolest, indisputably the most talented/gorgeous/charming/wonderful person of all time. (Can you tell where my loyalties lie?) In all seriousness, you're sassy on the outside but have a heart of gold. You may not have been class president or a star athlete once upon a time, but you know your crew would go to the ends of the Earth for you, and you for them. You're also a good dancer and have an inexplicable love of puppetry. You probably still have frosted tips and you have a one in five chance of achieving greatness. 
BOYZ II MEN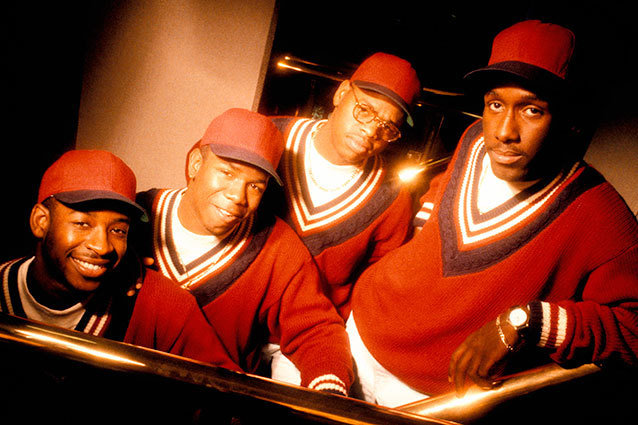 Michel Linssen/Redferns/Getty Images
You have impeccable taste. You're a discerning consumer — of music, art, romantic companions, fine perishable goods — and never settle for less than top-notch. You're also wise beyond your years and therefore a neverending fountain of advice, support, and shoulders to cry on for your friends. You were definitely the first of your friends to get laid.
98 DEGREES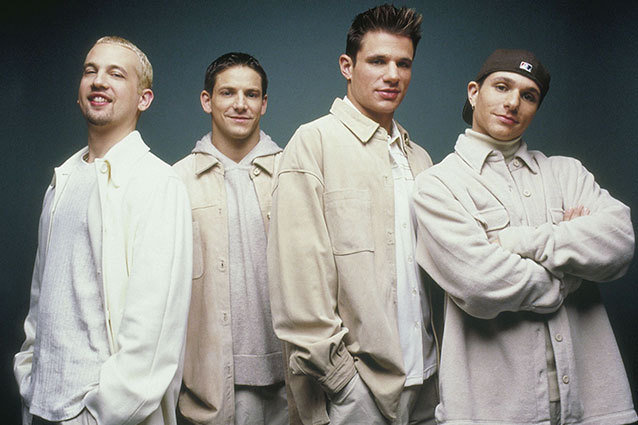 Everett Collection
Choosing 98 Degrees as your main jam shows that you're more wallflower than life of the party. You're a little shy (but totally adorable) and find more pleasure in a book or journal than, well, just about anything. A total smartie, you're not confused by tricky things like chicken of the sea. Most importantly, you're a hopeless romantic who will never give up on love — despite a few bumps along the road.
BBMAK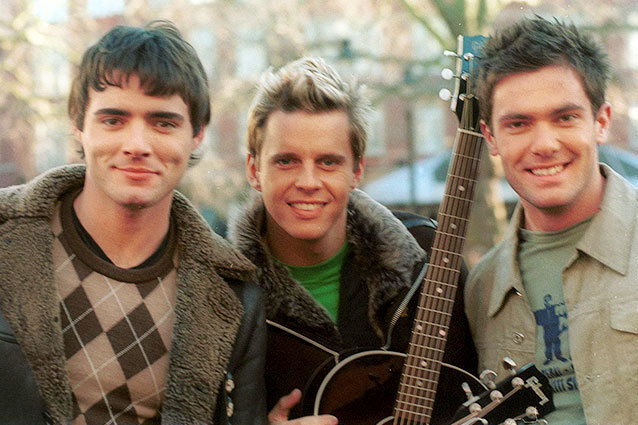 WENN
You aren't afraid to dance to the beat of your own drum (and "Back Here" on repeat). Holy Jesus are you a sucker for guys with accents. You studied abroad in Europe your junior year of college and were only convinced to return to the States after a strongly-worded phone call with your parents (which included phrases like "student loans," "throwing away your future," and "cutting off your funds").
More:
This is Us Director Morgan Spurlock Finds the Spirit of a Boy Band
How to Start Your Own Boy Band
Why Does One Direction Get Away with Overly Sexualized Behavior?
Follow @hollywood_com
Follow @abbeystone
---
From Our Partners:


A Complete History Of Twerking (1993-2013) (Vh1)


15 Stars Share Secrets of their Sex Lives (Celebuzz)