When Pop Stars Clash With Their Own Fans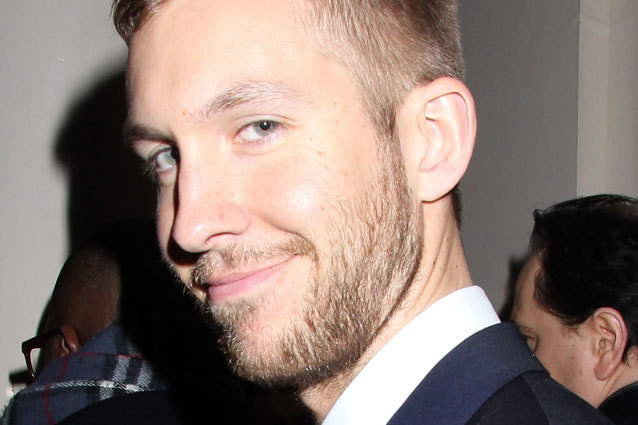 Cameron Clegg/WENN
While most pop stars claim to worship their fans just as much as their fans worship them, there are the odd moments when their apparent strong bond with their adoring public are severely tested. Indeed, only last week, Calvin Harris was filmed calling a crowd member a "daft f***ing b**ch" when she shouted out, perhaps quite fairly judging by his recent generic output, that he was a sellout during a Miami gig. Here's a look at five other globe-conquering stars who have at some point clashed with their own audiences.
Beyoncé gets her butt slapped
Appearing to believe that Beyoncé's commands of "to the left, to the left" during a rendition of "Irreplaceable" were an invitation to slap her bodysuit-clad butt, one touchy-feely fan felt the wrath of Mrs Carter at a Denmark gig earlier this year when she warned him that she'd have him escorted off the premises if he did it again.
Dave Grohl kicks guy out of gig
Maintaining his status as the nicest man in rock, Foo Fighters' Dave Grohl came to the rescue of a London concertgoer in 2011 when he interrupted a song to throw out a certain stripe-shirted brawler who took the art of moshing just one step too far.
Rihanna hits fan in face with microphone
Proving she's not a woman to be messed with, Rihanna used her microphone as a makeshift weapon during the Birmingham leg of her Diamonds world tour in June after being grabbed by an over-eager fan. Staying true to the title of her last album, Unapologetic, she later took to Instagram to boast that she did it on purpose.
Amy Winehouse elbows festivalgoer
Living up to her erratic reputation, Amy Winehouse started her 2008 Glastonbury set by arguing that the dictionary should create a new word to express how happy she was to be performing before going onto elbow a festivalgoer in the front row several times, all the while slurring about how she didn't need to go "Rehab."
Tim McGraw turns security guard
Singer-songwriter, actor, charity fundraiser – country star Tim McGraw added 'security guard' to his list of many talents during a 2008 show in Washington when he personally hauled a rather large gentleman onto the stage after witnessing him attack a female audience member.
More
5 Albums That Sound Like Fall
Top 5 Teen Drama Theme Songs
5 Great Teenage Dirtbag Anthems
---
From Our Partners:


40 Most Revealing See-Through Red Carpet Looks (Vh1)


15 Stars Share Secrets of their Sex Lives (Celebuzz)