Where Are The Cheetah Girls Now?
This Disney Channel Original Movie was a game changer for many of us that watched it in elementary school. The Cheetah Girls made us instantly want to quit fourth grade, create a band with our closest girl friends, and obviously, wear cheetah print everything. It was an obsession that dug deep. After it was all over, we forgot the girls that were once our idols, but I don't think the curiosity ever died. 
1. Raven-Symone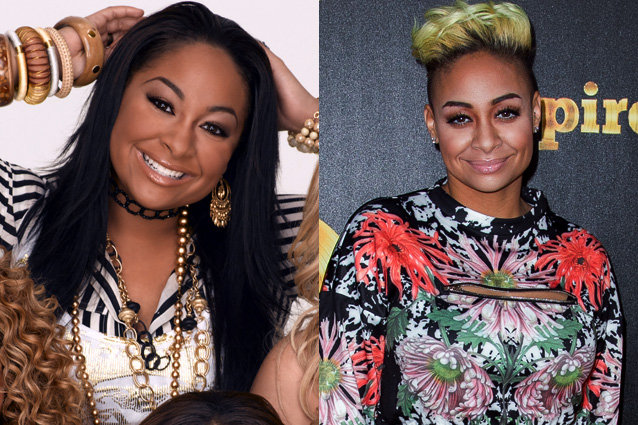 Disney/Splash News
The That's So Raven star has been popping up in the news lately for her talks with Oprah. She told the talk show host that she doesn't want to be labeled as African-American and that she used to tan multiple times a week while she was on That's So Raven. These comments have surprised, confused, and intrigued many. Her appearance on OWN isn't the only place she's been appearing on the small screen. Recently she appeared as a surprise character on FOX's hit new series, Empire. Her character created one of the biggest plot twists on the show yet. This big impact role is one of the few that the self-proclaimed "retired" actress is accepting. Another role that she is fulfilling is back at the channel that re-launched her career: Disney. She announced via Facebook that she accepted a role to guest star in the recently aired new series K.C. Undercover, alongside Zendaya.
2. Adrienne Bailon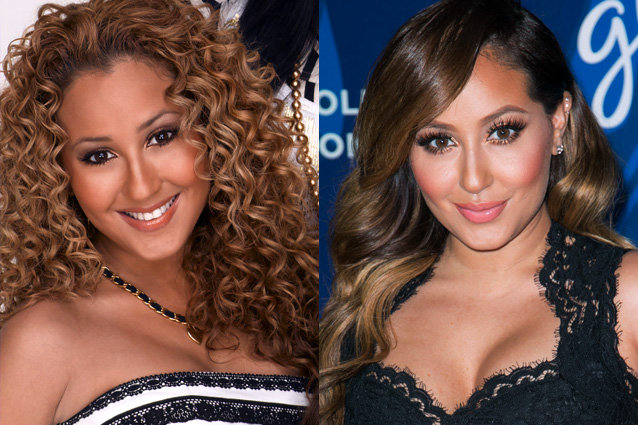 Disney/WENN
The previous 3LW member and The Cheetah Girls star has been very busy since her last Disney appearance. From appearing on Keeping Up With the Kardashians to hosting The Real, she hasn't strayed far from the limelight. For awhile her love life was very public as she dated Rob Kardashian, who admitted to cheating on her later on in the series. She told Latina magazine that she knew after this public relationship, she wanted to keep her next one more private. For five years, she mentioned little of her relationship with Lenny Santiago, the Senior Vice President of Artist Management at Roc Nation. According to her article in Latina, she let the public in once she felt they were "established" and that nothing would affect it. Things must have been progressing well, because recently Adrienne announced her engagement on the The Real, much to the surprise of her fellow co-hosts. 
3. Kiely Williams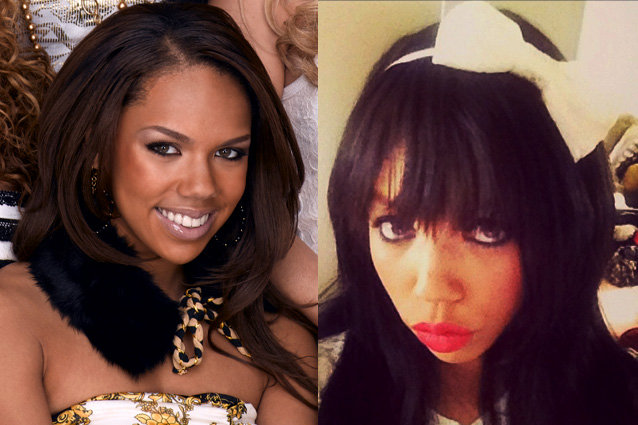 Disney/Instagram
Another former member of 3LW, Kiely Williams has been less likely to pop up in random reality shows. In fact, she's been less likely to pop up anywhere. She talked to Madame Noire in 2012, and said that she is had been "taking a little bit of break" and doing a lot of "creative work." She stated that she has been working on her creative direction company which assists other artists. She also said in the interview that she and Sabrina are best friends, but she doesn't speak to the other two former-Cheetah Girls often, though she wished them the best. 
4. Sabrina Bryan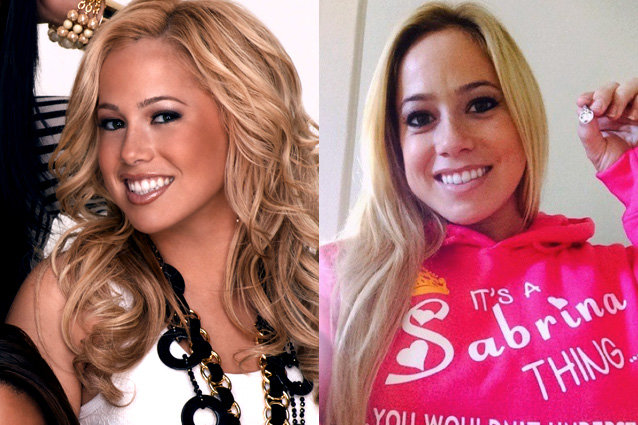 Disney/Instagram
Since The Cheetah Girls disbanded, Sabrina stayed with Disney to voice act on the animated show, Fish Hooks. She then went on to appear in not one, but two Season's of Dancing With the Stars. Though she was eliminated in Season 5 after six weeks, she ended up being voted back by viewers to come back to the show in Season 15. Again, she was eliminated after six weeks despite getting a perfect score for her dance with Louis Van Amstel. She has been choreographing, dancing and more ever since. Recently, she even tweeted about getting to crown pageant winners at Miss Anaheim, a preliminary for Miss California and Miss America.