Whitney Houston's Death Created Wikipedia's Biggest Traffic Spike: We Are a Morbid Nation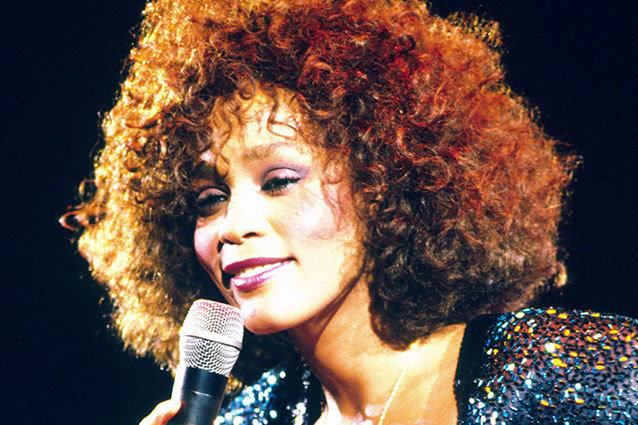 "Whitney Dead." Emblazoned in big, bold letters on practically every publication, the news shocked the world a year ago today. Whitney Houston: pop icon, superstar, "voice of an angel," and drug enthusiast was found dead at the Beverly Hilton hotel at age 48. As the news broke, journalists rushed to publish obituaries, the Recording Academy rushed to put together a Grammys tribute, and everyone else rushed to the Internet. A special report published in The Signpost, Wikipedia's community-managed newspaper, reveals that Houston's death brought a record number of fact-seekers to her Wikipedia page.
According to The Signpost, "On February 12, 2012, news of Whitney Houston's death brought 425 hits per second to her Wikipedia article, the highest peak traffic on any article since at least January 2010."
RELATED: Holy Nostalgia! Kelly Clarkson Repeats 'Natural Woman' 'Idol' Performance 10 Years Later
And it looks as though the traffic boost Houston's death gave the site is only the beginning of a trend. Of the eight stories The Signpost lists as the most viewed pages on Wikipedia in a one hour period, since January 1, 2010, five of them — a motley crew consisting of Houston, Amy Winehouse, Steve Jobs, Osama bin Laden, and Ryan Dunn — were due to their respective subject's death.
Of course, Wikipedia's analytics have no way of tracking the motivation behind its users' searches, so people could have been looking for highlights from Houston's life or to determine what year she starred in The Bodyguard as they were to check out the cause of her death, but come on. That's probably not the case. We are a morbid, death-obsessed nation so the spectulation seems as crazy as Bobby Brown's reality show.
RELATED: Why Can't We Admit Frank Ocean's Performance Was Bad?
Second only to prominent deaths in the hearts and minds of Wikipedia's English-language readers is the Super Bowl halftime show, The Signpost reports. Searches for Madonna and The Who skyrocketed when they took to the 50 yard line in 2012 and 2010, respectively. The only entry to break the top nine (why Signpost only reported the top nine and not the top 10 is beyond me) is Jodie Foster, who peaked at 125.4 views/sec during her 2013 Golden Globes speech.
Now, imagine if Jodie Foster died after "coming out" while performing at the Super Bowl halftime show — Wikipedia would implode. Sorry, Jodie. That was mean. You wouldn't be caught dead at the Super Bowl.  
Follow Abbey Stone on Twitter @AbbeyStone
[Photo Credit: FameFlynet]
---
From Our Partners:

Grammys: 11 Most Memorable Gifs (Celebuzz)

20 Worst Outfits at the Grammys (Vh1)