Why Your Life Will Never Be as Good as Gwyneth Paltrow's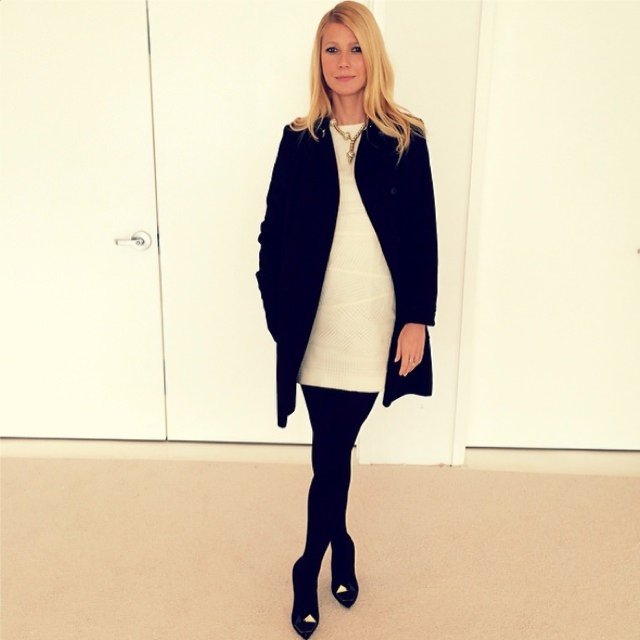 Instagram/gwynethpaltrow
Ever since she used the term "conscious uncoupling," Gwyneth Paltrow has had her personal life under a microscope. But Paltrow is no stranger to oversharing, bringing the details of her lavish lifestyle to her weekly GOOP newsletter (much to the ire of working moms everywhere). Thankfully for celebrities like Paltrow, there is more than one bright side to splitting up. 
That's why even in the midst of a very public divorce, GP is still sitting pretty — compared to the rest of us, at least. Here's why your day-to-day just doesn't measure up:
You have to work all year round. 
Paltrow has said she only makes one movie a year, for which she cuts a multi-million dollar paycheck. How many vacation days have you saved up so far?
GIPHY
You don't have time to know what "macrobiotic" means.
Following Paltrow's customized diet would drain both your bank account and your sanity.
GIPHY
You wear "real" clothes.
Your monthly clothing budget looks more like your water bill than your mortgage. Paltrow is BFFs with A-list designers like Stella McCartney.
GIPHY
Your gifts suck.
When the holidays roll around, you and your girlfriends play white elephant with a budget in the double digits. In her 2013 GOOP gift guide, Paltrow recommended a set of PJs for your BF that would set you back almost $450 — before the custom monogram.
GIPHY
Your personal trainer is your DVD player.
And by making house calls to check your form, you mean your toddler climbing on your back during plank. Paltrow is a Tracy Anderson protege and her business partner.
GIPHY
Your self renewal process is (fingers crossed) a morning shower.
Paltrow famously endures multiple detoxes each year to heal and cleanse — every day is a detox for you because you don't have time to eat until dinner.
GIPHY
You're still trying to get a reservation at Babbo.
When Paltrow wanted to learn the finer nuances of Italian cooking, she went on a road trip with chef and owner Mario Batali.GIPHY
You and your girlfriends enjoy a cocktail or two.
Paltrow told the The Guardian in 2006 she didn't "like" drunk women and had no "drunk friends." Guess you'll be stuck hanging out at those lame places for drunk people: bars, clubs, concerts, events, etc. (Okay, maybe this is a reason your life is better.)
GIPHY
You only have one closet.
For someone like Paltrow, who is constantly acquiring new pieces for her wardrobe, space is at a premium. So she calls in the experts at Vault Couture to catalogue and store her garments off-site. By browsing her online "vault" she can select items for rapid global delivery whenever she wants. Yes, she basically has the Clueless closet.
GIPHY
Your vacations are anything but transformative.
Even though she described the accommodations at Mii amo Spa in Sedona, Arizona as "nothing to write home about" in the December 11, 2013 issue of GOOP, she still suggests shelling out between $2,265 and $2,500 for a three-day therapeutic journey in a double-occupancy room. Per person.
GIPHY
You're stuck living within your means.
Perhaps justifying her anything-but-normal life, Paltrow told Elle UK in 2009 "I am who I am. I can't pretend to be somebody who makes $25,000 a year." We could give her some tips.
GIPHY
You've consumed your share of subpar dairy.
At the iTunes Festival in 2011, Paltrow declared, "I'd rather smoke crack than eat cheese from a tin." Who knew Cheese Whiz was a gateway drug?
GIPHY
If this sounds like you, don't fret. At least no one has to know.