Yoko Ono Designed a Fashion Line and It's Nuts…and Butts…and Crotches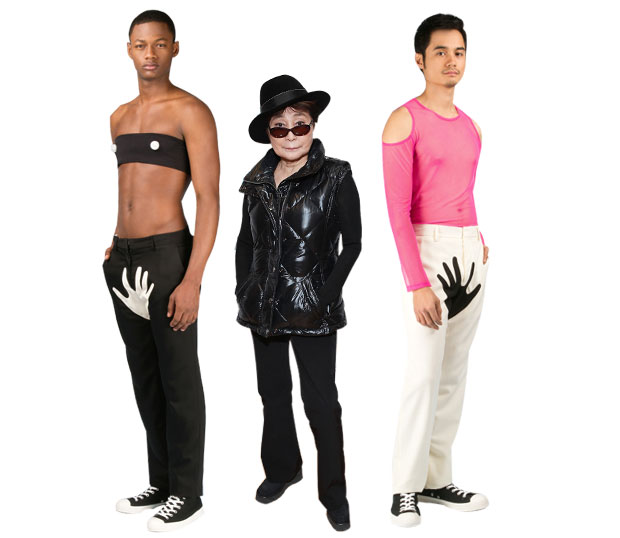 Some people have never forgiven wealthy widow, artist, musician, and all-around kook Yoko Ono for supposedly "breaking up" The Beatles, but what will they think of her new menswear line for avant-garde retailer Opening Ceremony? It's um, well, it's pretty different.
The collection is based on illustrations Ono gave John Lennon on their wedding day, which will also be collected in a book published by Opening Ceremony. The clothes feature, well, it appears to be a hand grabbing the crotch. And let's not forget about the pants with a sheer panel where the butt cheeks are. There is a sweatshirt with what appears to be balls (the euphemistic men's kind, not the kind you play a sport with or that 19th century socialites threw in their homes) but is actually a drawing of a butt. Same difference. A sheer pink top is, um, interesting and I don't know what to make of a "bell board," which is a clear plastic square with two bells attached to it. Does Yoko think that a guy looking like a desk in a hotel lobby is chic?
Yeah, some of this stuff is completely off the wall, but if it was boring, it wouldn't be Yoko Ono. The clothes went on sale today in the company's US stores. Now, who has $335 for a pair of those pink junk grabbing trousers? Or maybe I should just add it to my Christmas List.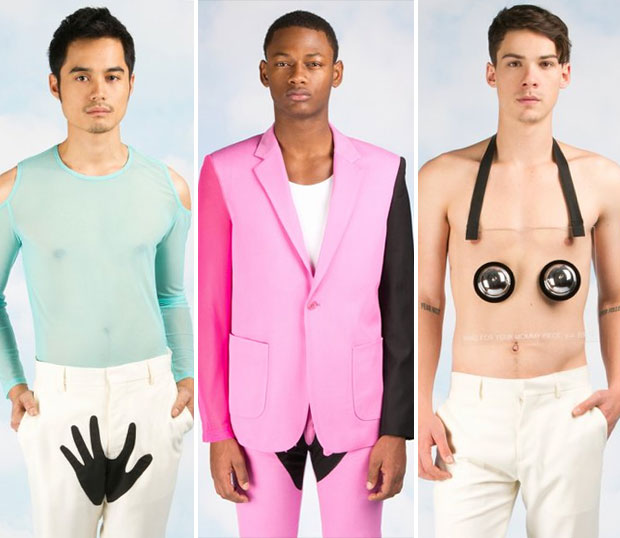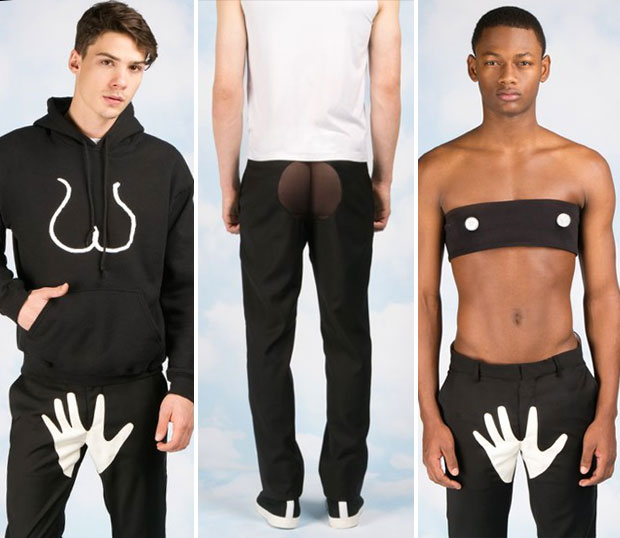 Follow Brian Moylan on Twitter @BrianJMoylan
[Photo Credit: Opening Ceremony]
More:
Lindsay Lohan Called on Yoko Ono for Support amid Death Threats
Yoko Ono's artwork graces newspaper front page
You Might Also Like:

Best Nude Scenes of 2012 — PICS

'Hunger Games: Catching Fire' First Look: The Quarter Quell Begins! — PICS